Nestled in the foothills of the Anti-Atlas Mountains on Morocco's southern Atlantic coast, Agadir is one of the gems in Morocco's crown.
The popular resort city has a beautiful white sandy beach and miles of seaside promenade lined with charming cafés, bustling restaurants, and busy bars.
Rich in culture and history, the city is home to breathtaking architecture, colourful markets, a pleasant climate with over 300 days of sunshine, and cuisine worth flying halfway around the world for.
Agadir is an excellent base for day trips to south Morocco, and the picture-postcard fishing village of Essaouira is well worth a visit.
So, let's head to one of Africa's most vibrant cities to soak up some culture, gorge on exotic cuisine and bask in the sunshine.
While we're there, here are the best things to do in Agadir, Morocco in 2023 that shouldn't be missed.
1. See Nile Crocodiles at Crocoparc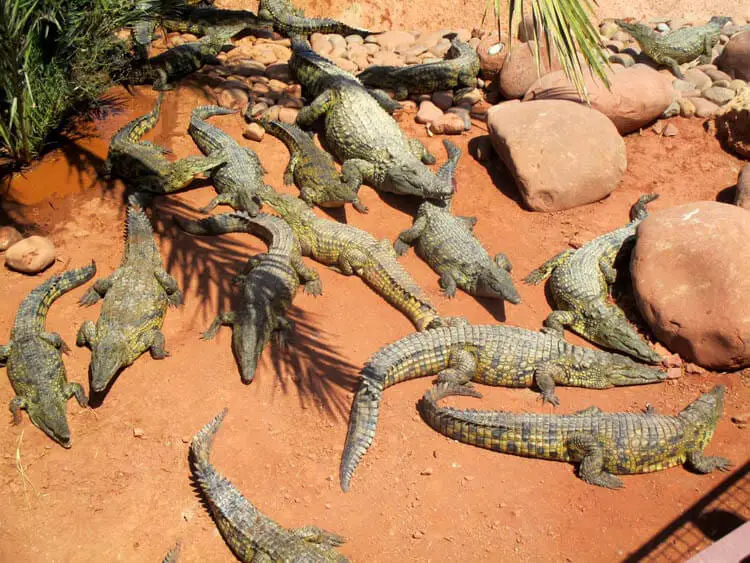 Tuck into a delicious lunch whilst overlooking some huge Nile crocodiles at the Crocoparc in Agadir.
Located within the community of Drarga, on the outskirts of Agadir, Crocoparc is the first of its kind in Morocco and is home to plenty of crocodiles, as well as beautiful botanical gardens and a casual restaurant.
This unique attraction is worth taking a few hours away from the beach to explore.
Crocopark: Address: 80046 Drarga, Agadir
[gyg search="crocoparc"]
2. Relax in a Hammam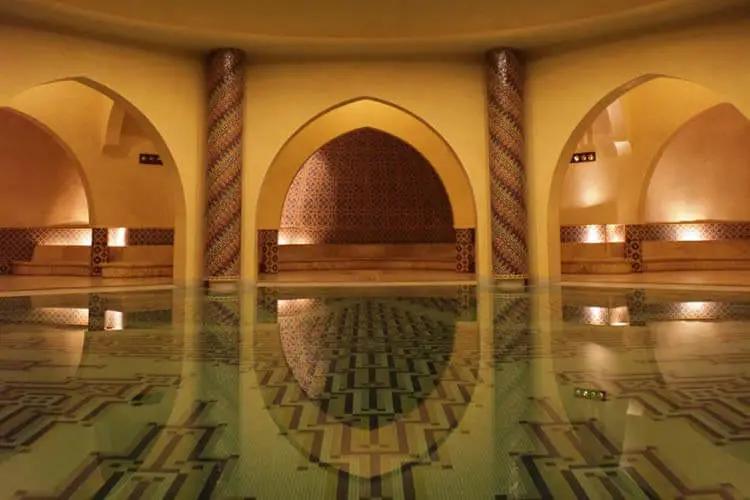 Experience an essential part of Moroccan culture with a visit to a traditional Hammam where you will not only be scrubbed from top to toe in a rather alarming fashion, but you'll also get to meet some locals and socialize.
Agadir has a handful of hammams, but if you want a proper pampering, head to the Argan Palace.
Argan Palace: Bloc 13 N30 Ihchach, Agadir 80000, Morocco, Phone: (+212) 528 210 021
[gyg search="Hammam Agadir"]
3. Go Hiking in Paradise Valley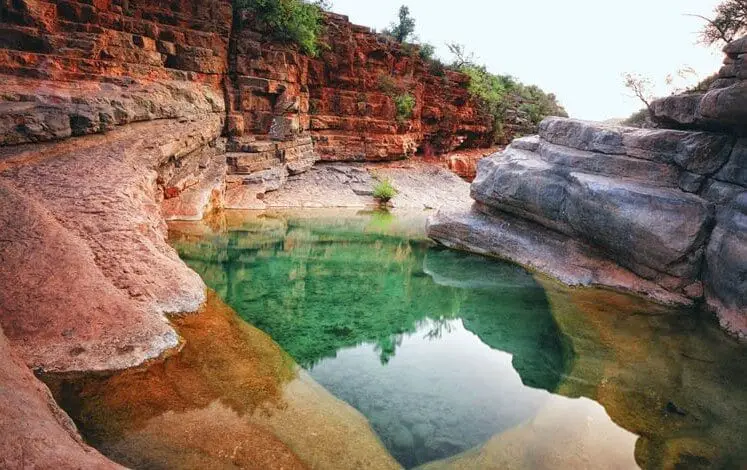 Paradise Valley is a beautiful gorge about 60 kilometers north of Agadir and a fantastic place to enjoy a day hike.
There are several marked hiking trails which wind their wind through small villages and orchards of almond trees and olive trees.
Weekends can be quite busy with locals who come to enjoy a picnic with their family, so head to the valley during the weekdays if you want a quieter experience.
There are also many little food stalls selling local produce, so be sure to pick up some local Argan oil and honey.
The Paradise Valley Guided Day Trip takes you on a full scenic day of the Valley and includes hiking, swimming, visiting an Argan oil orchard, and a traditional Berber tagine lunch.
Paradise Valley: Tamraght River Valley, Agadir
[gyg search="agadir Paradise Valley"]
4. Hit the Beach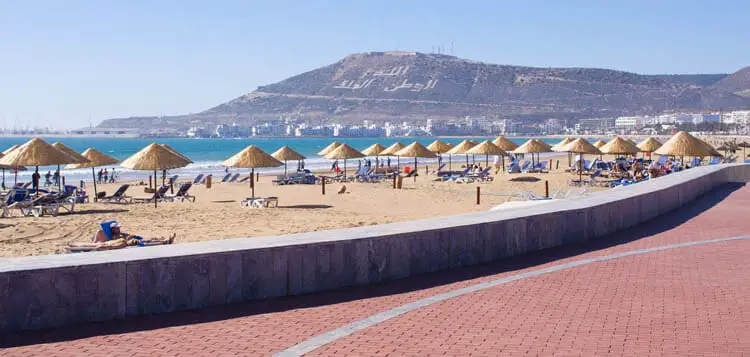 The main attraction is Agadir Beach, one of the best beaches in Morocco, where holidaymakers flock to the golden crescent-shaped beach for some fun in the sun.
Lapped by tranquil and inviting waters, the beach is clean and well-maintained, and there are lifeguards on patrol during the peak summer months.
When hunger calls, there are plenty of cafés and restaurants lining the promenade, which boast beautiful views of the ocean.
A new marina offers boat trips out along the coast – take one late in the afternoon and enjoy a sunset sail.
5. Take a Day Trip to Essaouira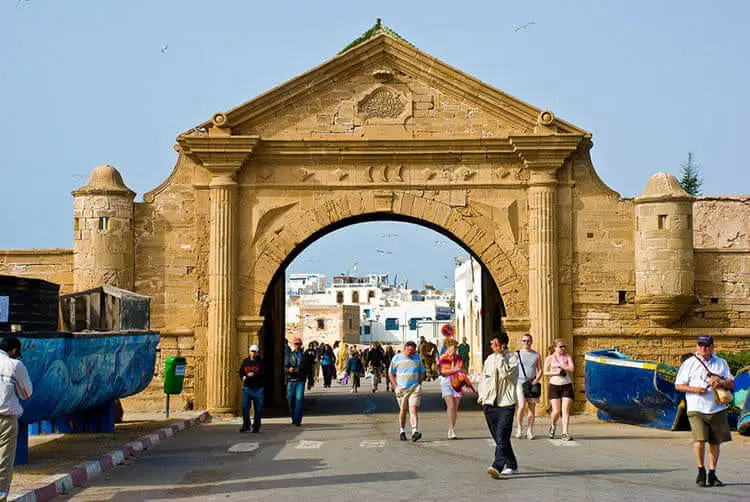 If you have the time, a day trip to Essaouira is a must!
Located 173 kilometers north of Agadir, it's one of Morocco's loveliest seaside towns with a beautifully preserved 18th-century seaport fortifications that are a UNESCO World Heritage Site.
The little town has a charming atmosphere with narrow winding streets, exquisite blue doors with intricate detailing, and plenty of incredible photographic opportunities.
But without doubt, a camel ride across Essaouira's beaches, dunes and forests on a 2-hour guided ride would be the Number 1 thing to do in Essaouira. You can find more information about camel rides here: Essaouira: 2-Hour Camel Ride
[gyg search="Essaouira agadir"]
6. Stroll through the City Center
If you need a break from sunbathing, take a stroll through the city center of Agadir, which has some beautiful architecture and some impressive monuments.
The Grand Mosque is unique with an non-traditional and modernist-style design, while the Amazigh Museum (Passage Ait Souss, Phone: +212 5282-41122) is a good spot to visit for an introduction to the culture of Morocco's Amazigh (Berber) cultures.
Another interesting museum in the city center is the Agadir Memorial Museum (Avenue Président Kennedy, Avenue Des Forces Armees Royales).
It was built as a memorial to Agadir's tragic 1960 earthquake, which leveled the town and has a fascinating collection of black and white photographs of Agadir in the early 20th century.
[gyg search="agadir city tour"]
7. Explore the Kasbah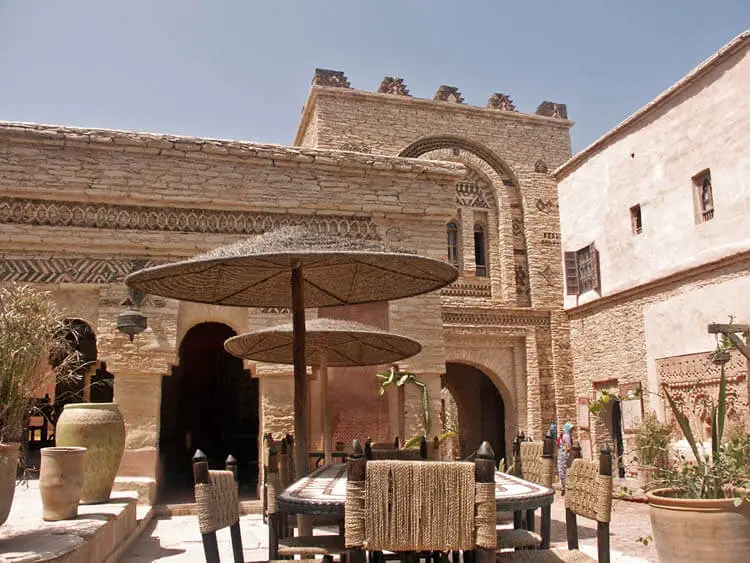 Exploring the Kasbah is a must when visiting Agadir.
Perched atop a hill in the city's oldest district, the Kasbah is an ancient set of fortifications built in 1541 to defend this seaport against attack.
It's worth hiking to the top for its impressive medieval Arabic architecture and spectacular panoramic views over the city and the Atlantic Ocean from the top.
Head up in the late afternoon for the best photography opportunities.
8. Shop in the Souk El Had d'Agadir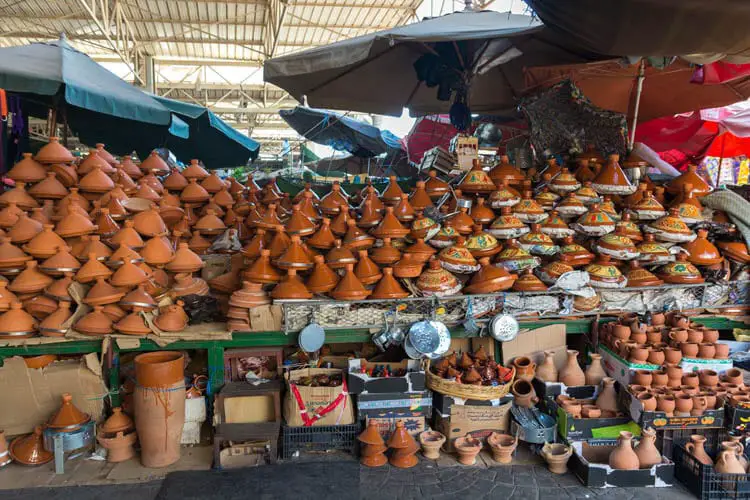 Immerse your senses in the sights, sounds, and smells of a souk (market), which are an integral aspect of Moroccan culture.
The largest one in the city is the Souk El Had d'Agadir, and it's packed with stalls selling all sorts of things from souvenirs to delicious cuisine.
Many of the Agadir's residents do their shopping here, so it's a great way to get a feel for the city, meet some locals, and get lost for a while.
Souk El Had d'Agadir: Rue 2 Mars, Agadir 80090, Morocco
[booking_deals]
9. Learn to Surf in Taghazout
Just north of Agadir, Taghazout is all about the sea, surf, and sand and offers some of the best surfing in Morocco.
Small and laid-back with relaxed, beach-bum ambiance, the town is packed with dedicated surf operators offering specialized surf lessons, board hire, and surfing holiday packages.
This is the place to learn to surf, so grab a board and hit the waves!
If surfing isn't your thing, there are plenty of yoga houses for a more relaxing activity.
[viator tours="16848P27,138314P1,42454P2″]
10. Get Back to Nature in Tafraoute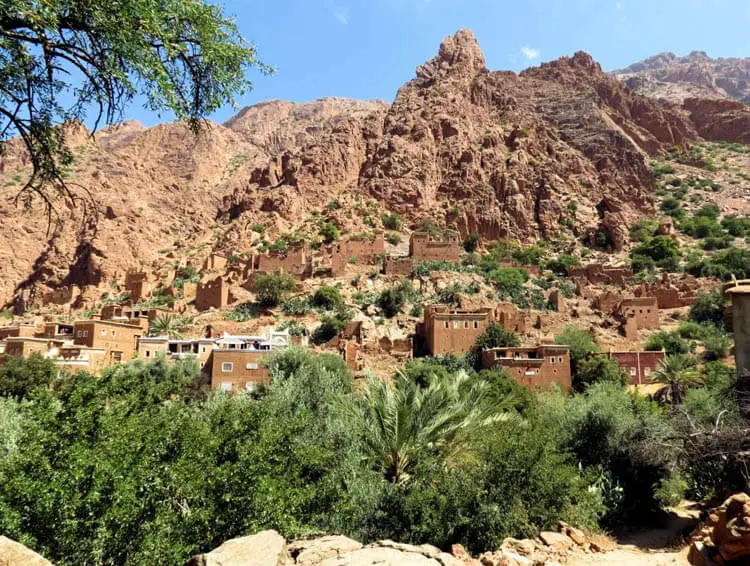 Tafroute is a natural paradise and a haven for walkers, hikers, climbers, and nature-lovers.
Situated about 166 kilometers southeast of Agadir, the quintessential Moroccan mountain village is surrounded by a vast boulder landscape of spectacular pink and orange rocks.
There are endless opportunities to hike, rock climb, backpack, or simply soak up the natural scenery.
Don't miss the Gorges of Ait Mansour and the prehistoric rock art near Annameur, which are incredible.
11. Buy Berber Jewelry in Tiznit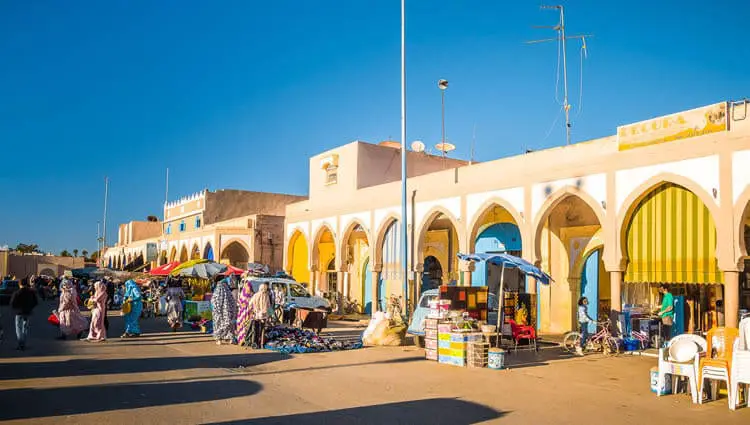 If you're looking at buying jewelry in Morocco, then Tiznit is the place to go.
Located about 97 kilometers south of Agadir at the end of the Anti-Atlas mountain range, Tiznit is one of the best places in Morocco to buy Berber jewelry.
Ringed by impressive fortifications that were built in the 19th century, the town is a labyrinth of narrow winding streets with souks around every corner selling traditional jewelry and handicrafts.
Experience a slice of local life and head to the village on a Thursday, which is the town's weekly market day.
12. Visit the Memoire d'Agadir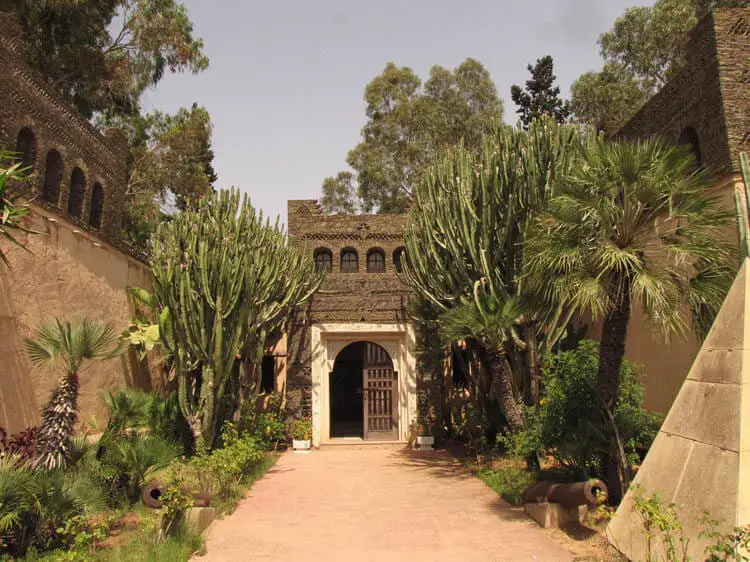 The Memoire d'Agadir is a small museum in Agadir that is worth a visit to learn about the history of the city.
Situated a tranquil garden of palms and cacti just a few streets from the beach, the quaint museum has some fascinating old newspaper clippings and photographs of the city, including the devastating earthquake of 1960.
Relax in the garden afterward and enjoy a moment of tranquility away from the bustle of the streets outside.
Memoire d'Agadir: Avenue Président Kennedy, Ave Des Forces Armees Royales, Agadir
13. Go Bird-watching at Souss-Massa National Park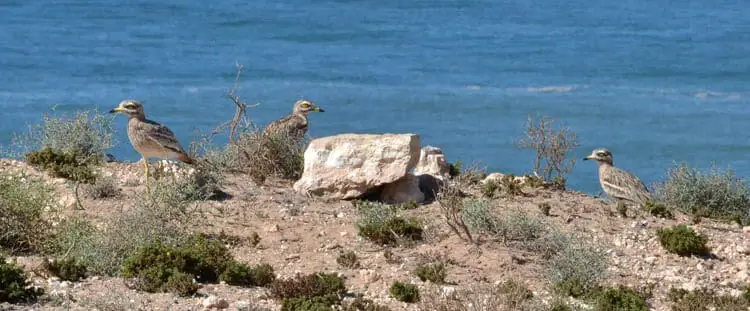 If you're a keen birdwatcher or lover of wildlife, head to the Souss-Massa National Park, which is prime bird-watching territory.
Located about 65 kilometers south of Agadir, the park has some beautiful landscapes of lush wetlands, pristine beaches, and rolling dunes and is home to an array of birds.
Try and spot the rare and endangered bald ibis, which are endemic here.
The best time to visit the park for bird-watching is during the spring and autumn.
Souss-Massa National Park: Toundoute, Morocco
14. Stroll Around La Médina d'Agadir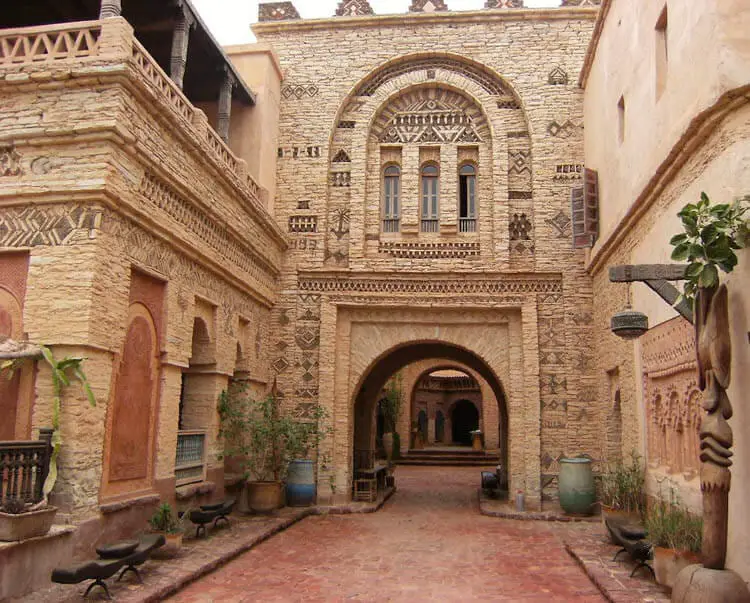 La Médina d'Agadir is a few miles out of the city center and is a life-size, open-air recreation of Agadir's ancient medina, which was wrecked by the earthquake of 1960.
It was built in 1992 using traditional Berber techniques and today stands as both a museum and work of art – it's worth a visit!
Médina d'Agadir: Hay, Aghroud, Agadir 80007, Morocco, Phone: +212 666-338859
15. Stroll through the Majorelle Botanical Garden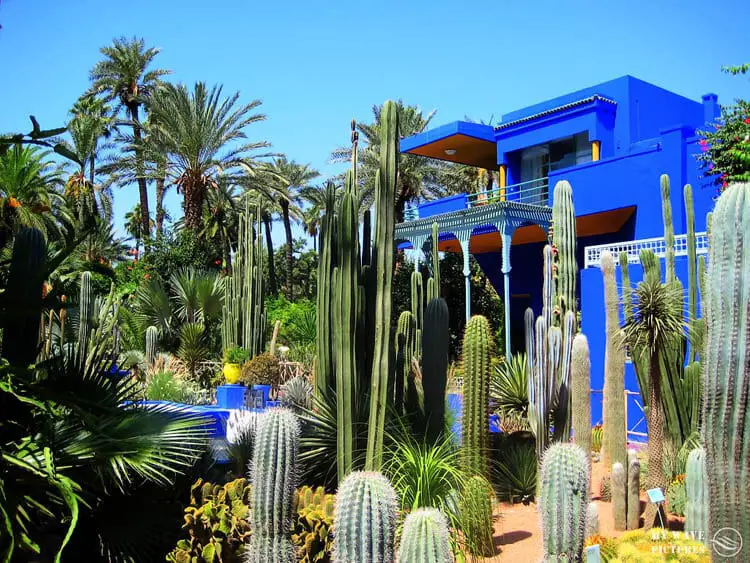 Escape the hustle and bustle of the city and take a quiet stroll through the tranquil grounds of the Majorelle Botanical Garden.
Created by French Orientalist artist, Jacques Majorelle, it took over 40 years to complete the garden, which features two-and-a-half acres of flowering plants, trees, and shady spots in which to relax.
Majorelle Botanical Garden: Rue Yves St Laurent, Marrakech 40090, Morocco, Phone: +212 5242-98686
16. Haggle in Taroudant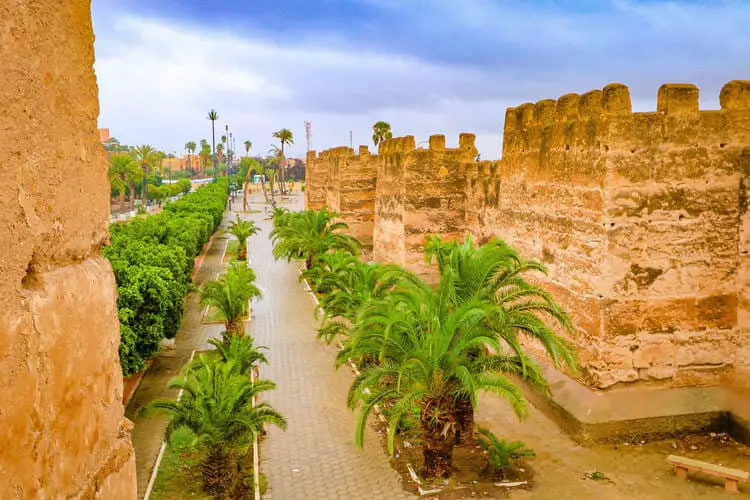 The town of Taroudant is set in the Souss Valley about 88 kilometers east of Agadir and is renowned for its rambling souks where bargains abound!
Surrounded by mammoth terracotta walls which are a spectacular sight, the town is popular with bargain hunters – be prepared to haggle!
Take a break from shopping and walk around the mud-brick ramparts that surround the town whose towering defensive gates are quite impressive.
The maze of alleyways in the Kasbah district is also worth exploring.