Broome is a small town located in the North Western region of Australia. It is the capital of the Kimberley district and has a population of around 14,000 people.
The town is situated on Roebuck Bay, which is a part of the Indian Ocean. Broome is a popular tourist destination for visitors looking to enjoy the area's beaches, unique culture and nearby national parks.
There are plenty of things to do in Broome, from exploring the town's charming streetscapes and sampling its multicultural cuisine, to swimming with dolphins and spotting crocodiles in nearby national parks. Whether you're looking for a relaxing beach holiday or an action-packed adventure, Broome is the perfect place to visit.
So, let's check out our list of the best things to do in Broome, Western Australia in 2023.
1. Ride a Camel on Cable Beach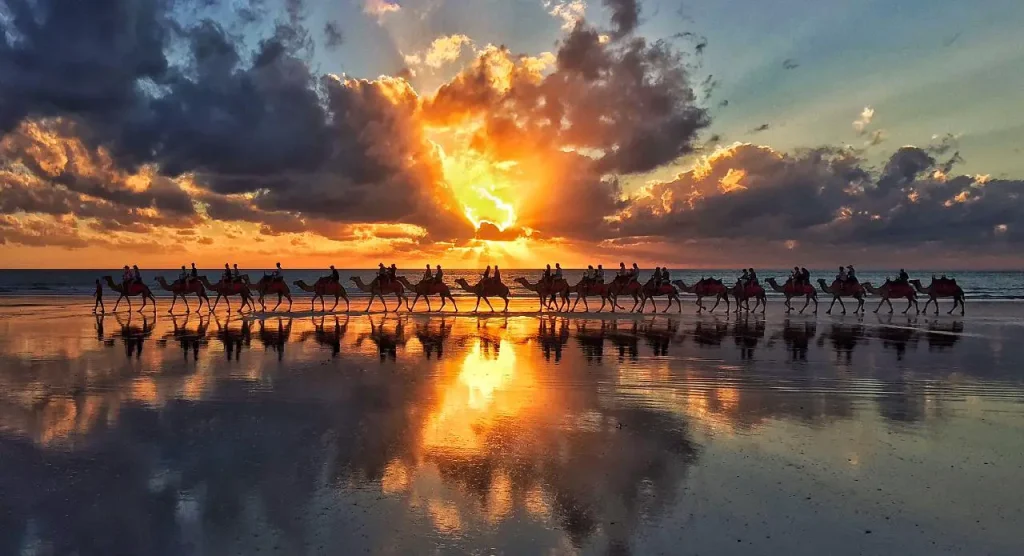 If you're looking for an out-of-the-ordinary experience while in Broome, Western Australia, consider riding a camel on cable beach.
Cable Beach is world-famous for its stunning beauty and is definitely worth a visit. The best way to experience Cable Beach is by camel ride at sunset. This is an activity that you won't want to miss while you're in Broome.
[gyg search="broome camel"]
2. Take a Sunset Cruise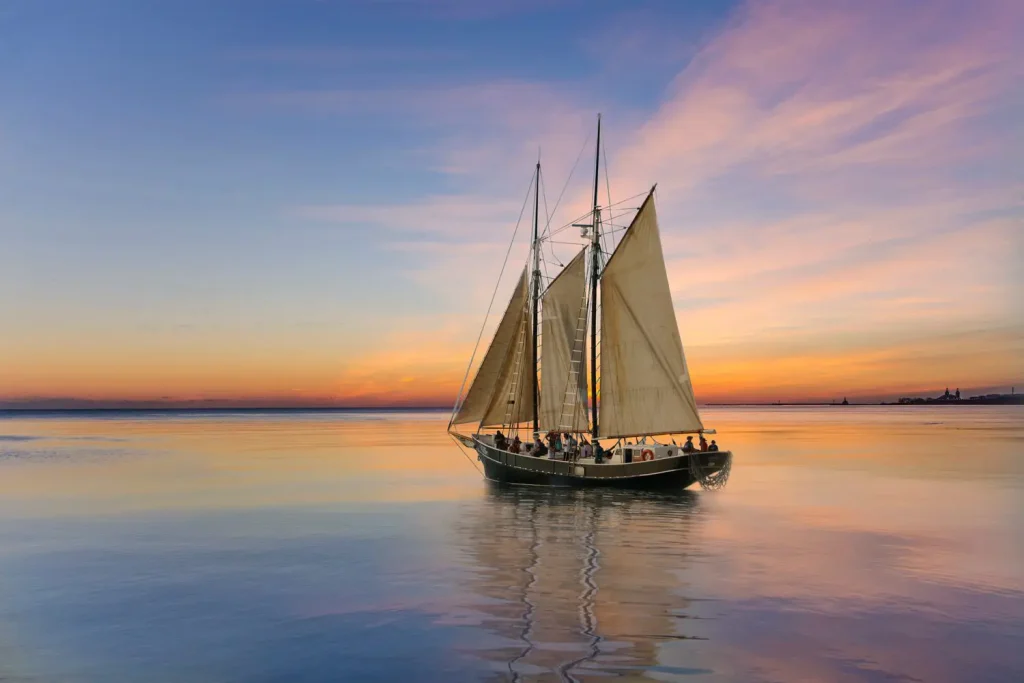 Sunset cruises are one of the best things to do in Broome. The sunsets over the Indian Ocean are absolutely stunning and provide the perfect backdrop for a romantic evening out.
There are a number of companies that offer sunset cruises, so you can find one that fits your budget and schedule.
[gyg search="broome sunset"]
3. Helicopter Tours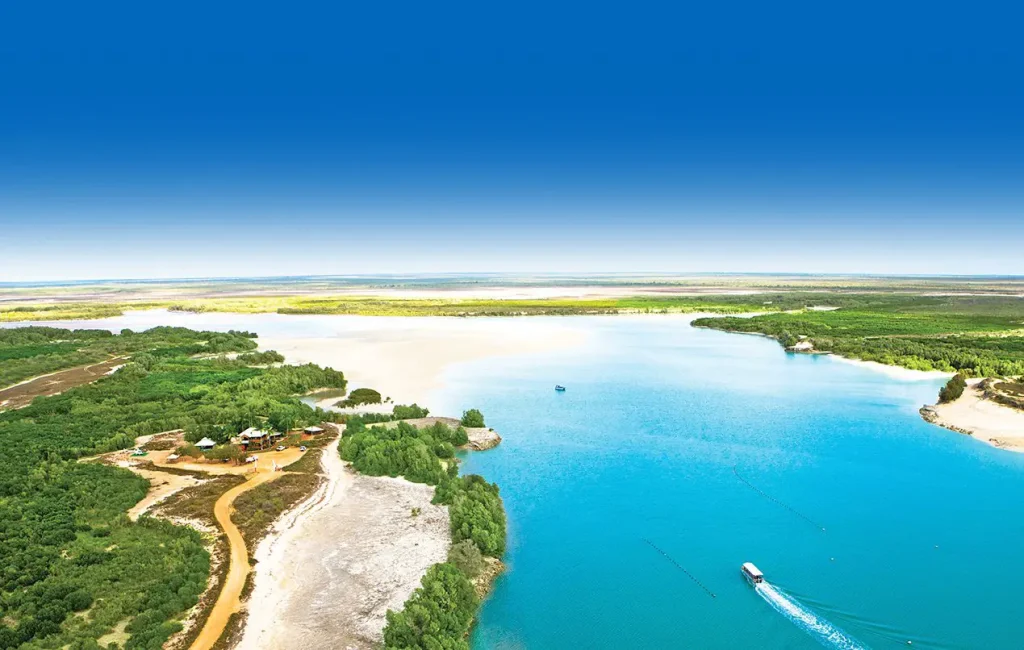 The best way to see Broome and its surrounds is by helicopter. There are a number of companies that offer tours, which will take you over the Kimberley landscape, including the Bungle Bungles, the Mitchell Plateau and the Horizontal Falls.
The views are spectacular and it's a great way to get a bird's-eye view of the area.
[gyg search="broome helicopter"]
4. Gantheaume Point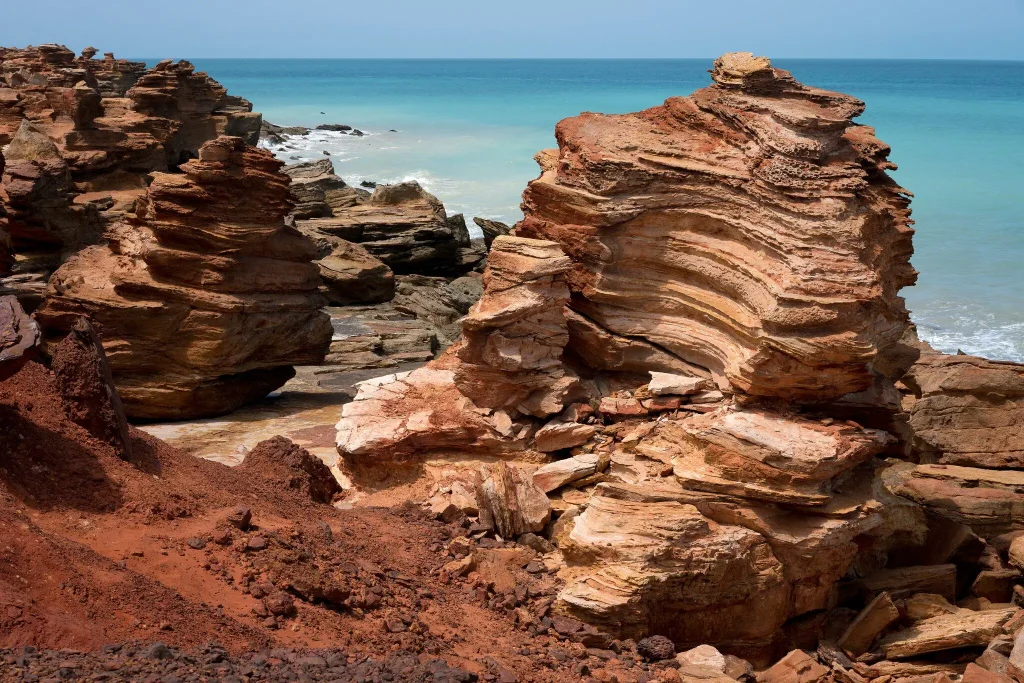 Nature lovers will enjoy exploring Gantheaume Point, where they can see dinosaur footprints that are over 130 million years old. It offers stunning views of the Indian Ocean and Cable Beach, and it's the perfect place to watch the sunset.
There's also a playground and barbecue facilities, so it's perfect for a day out with the family.
5. Malcolm Douglas Crocodile Park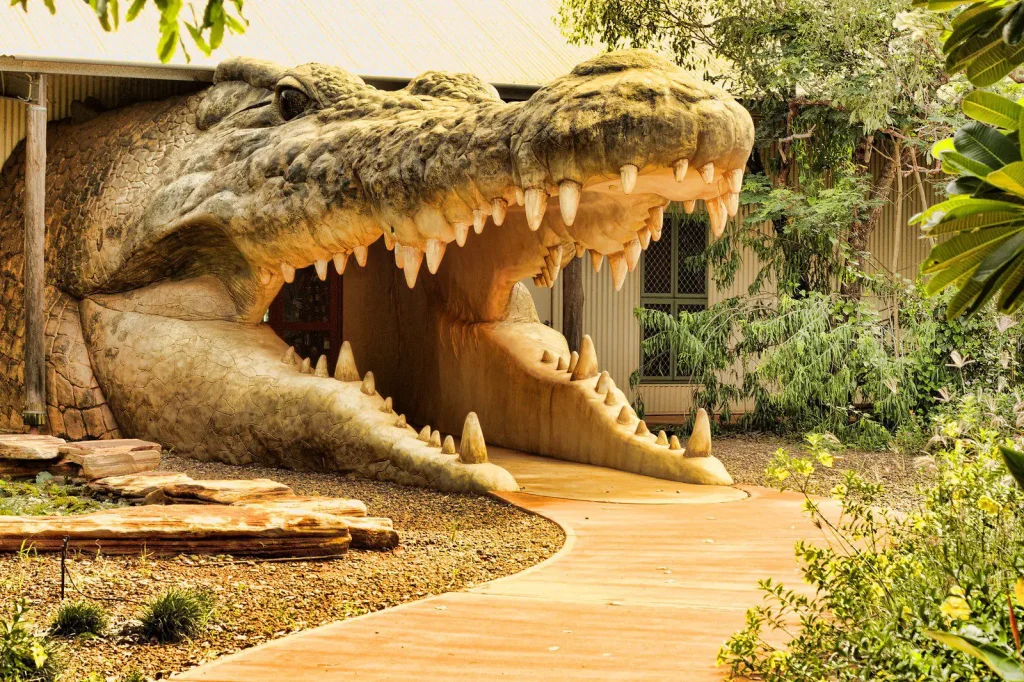 The Malcolm Douglas Crocodile Park is one of the best things to do in Broome, Western Australia. It is a wildlife park that is home to a variety of Australian animals, including crocodiles.
There are also interactive exhibits and a crocodile breeding program. The park is open from 9am to 5pm daily.
Website: https://www.malcolmdouglas.com.au/
6. Cape Leveque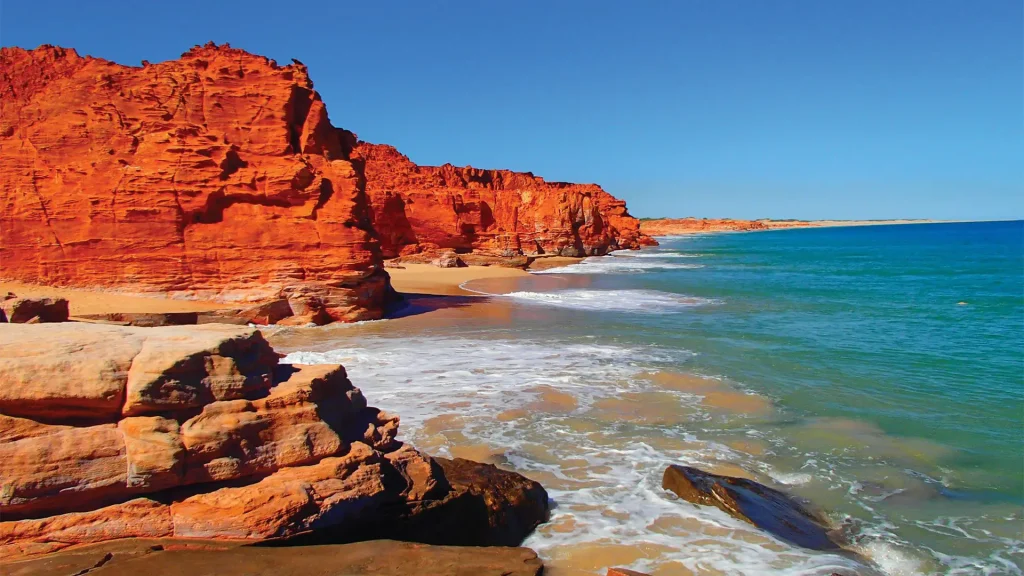 If you're looking for an amazing and scenic getaway, look no further than Cape Leveque in Western Australia. Located just a few hours north of Broome, this area is teeming with natural beauty and activities that will keep you entertained for days on end.
From swimming and fishing in the crystal-clear waters to hiking through the stunning Kimberley wilderness, there's something for everyone at Cape Leveque. Here are just a few of the best things to do during your stay.
One of the best things about Cape Leveque is the abundance of pristine beaches and clear turquoise waters. There are plenty of spots to take a dip, but our favourite has to be the sheltered cove at Kooljaman. This is an ideal spot for swimming and snorkelling, and you'll be able to see an array of colourful fish and coral. If you're lucky, you might even spot a turtle or two!
There are plenty of hiking trails to explore in the area, ranging from easy walks to more challenging treks. One of the best is the Beagle Bay Coastal Walk, which takes you through rainforest, mangroves and stunning coastal scenery. The trail is only a few kilometres long, but it's definitely worth taking your time to enjoy the views.
Fishing is one of the most popular activities at Cape Leveque, and there are plenty of spots to drop a line. The calm waters around Kooljaman are ideal for deep sea fishing, and you can usually find someone to take you out on a charter boat. There's also excellent fishing to be had off the beaches, so make sure you pack your tackle box!
One of the best ways to experience the natural beauty of Cape Leveque is to take a drive along the scenic coastal roads. The Cape Leveque Road winds its way along the coast, offering up stunning views of the ocean, red cliffs and sandy beaches. Make sure you stop at lookouts along the way to really take in the scenery.
7. Horizontal Falls & Talbot Bay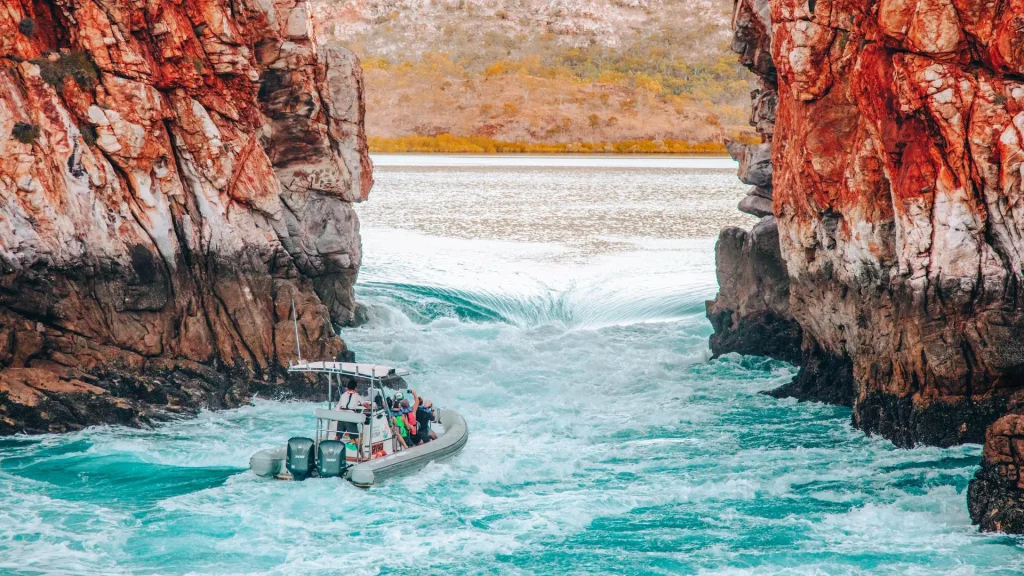 The Horizontal Falls are one of the most spectacular natural features in Western Australia, and a must-see for any visitor to Broome.
Located in Talbot Bay, these falls are caused by the tidal flow of the Sharks Bay and Buccaneer Archipelagos. The rushing water creates a series of spectacular waterfalls that can be seen from both the air and the ground.
8. Windjana Gorge National Park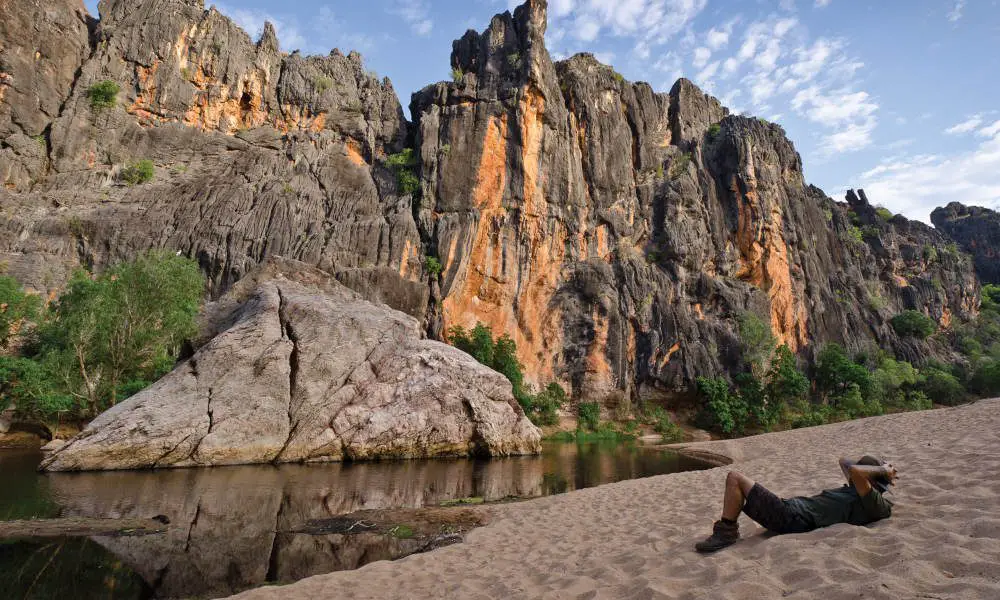 Windjana Gorge National Park is a great place for tourists to visit because it offers plenty of opportunities for exploration and outdoor activities. The park is home to a variety of wildlife, including freshwater crocodiles, and there are many scenic areas to explore.
Visitors can hike, bike, or canoe through the park's many trails and waterways, and can also camp overnight in one of the designated camping areas.
9. Broome Bird Observatory
The Broome Bird Observatory is a must-visit for bird lovers. Located on the Roebuck Bay foreshore, the observatory is open to the public from October to April each year.
Visitors can take part in guided tours, listen to lectures, and join in on citizen science projects. More than 200 species of birds have been recorded at the observatory, making it one of the best places in Australia to go birdwatching.
10. Broome Museum
The Broome Museum is a great place to learn about the history of the town and its people. The museum is housed in the Old Broome Courthouse, which has been beautifully restored.
Exhibits include local aboriginal art, pearling memorabilia, and a display on Japanese prisoner of war camps in Broome during World War II. There is also a gallery featuring changing exhibitions of local and regional art.