Situated at the furthest southwest corner of Western Australia, 330km south of Perth, Augusta is where the Indian Ocean, the Southern Ocean, AND the 300km-long Blackwood River all meet.
This quaint fishing and ex-whaling town is one of Western Australia's best-kept hidden coastal secrets and a must for all visitors to WA.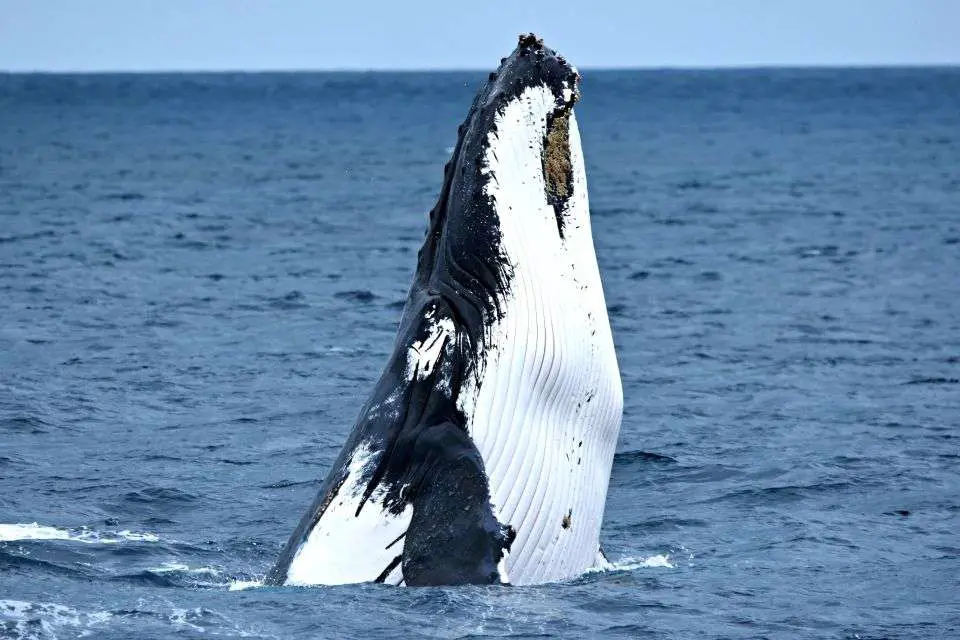 Settled in 1830, Augusta's history includes the timber industry, as well as a main whaling town on the Western Australian coast. These days, it's location is perfect for tourists visiting the Margaret River Wine region.
So, let's explore the area with the best things to do in Augusta, Western Australia in 2023.
16 Best Things to Do in Augusta WA
1. Take a Whale Watching tour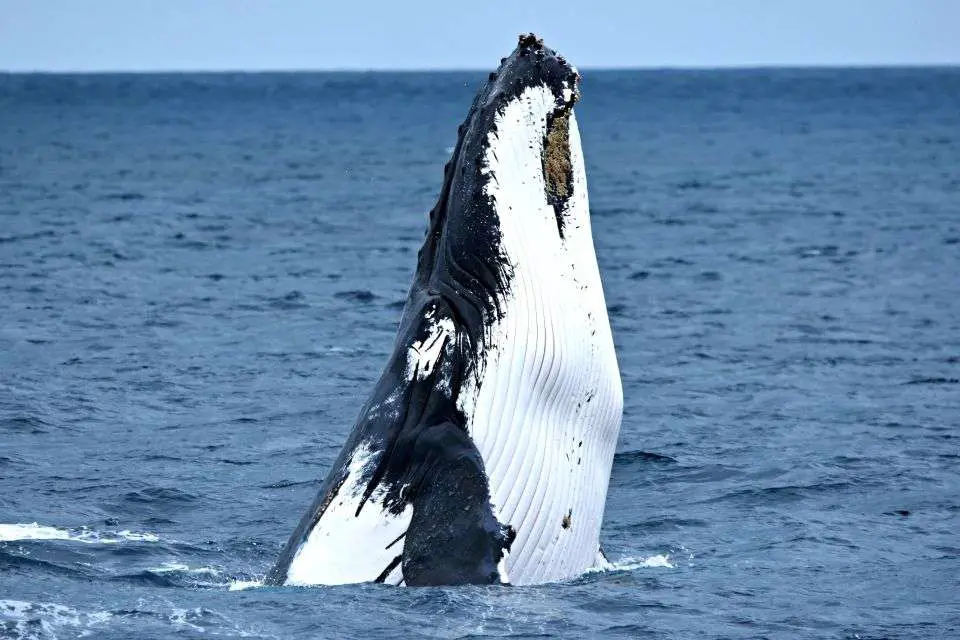 During the months of May to September, Flinders Bay in Augusta becomes the kindergarten for breeding and calving whales.
Being the location of Australia's longest whale-watching season, every day you can observe Humpbacks, Southern Right Whales, Rare Blue Whales, and Pygmy Whales with their calves.
Whale Watching Cruise Augusta depart daily where you can get up close to the whales, but you can also see them from the shore.
You can pre-book your Whale Watching tickets here: Whale Watching Cruise Augusta
Best Things to Do in Augusta WA
2. Explore Underground Caves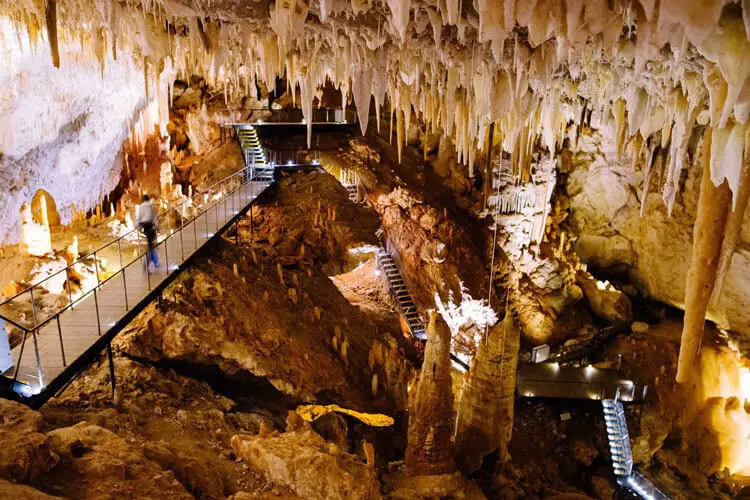 Jewel Cave is the biggest guided tour cave of Western Australia and is only a 10 minute drive north of Augusta.
Comprising of 3 massive chambers, it is also features one of the longest straw stalactites found in any tourist cave in Australia.
Great for all ages, pre-booking the popular 1-hour long fully guided tour is highly-recommended.
You can pre-book your tickets here: Jewel Cave Fully-Guided Tour
Best Things to Do in Augusta WA
3. Visit the Tallest Lighthouse on Mainland Australia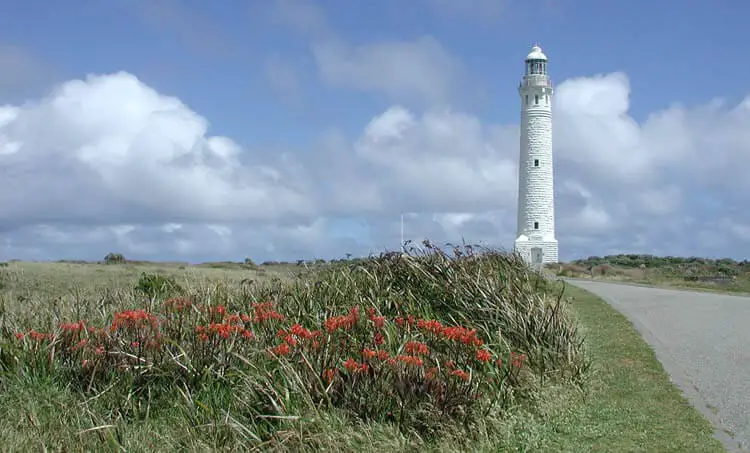 Situated where the Indian and Southern Oceans both meet, Cape Leeuwin Lighthouse attracts tens of thousands of visitors per year.
With a tower height of 39 metres and a focal height of 57 metres, it is the tallest lighthouse on mainland Australia.
Built from local limestone in 1895, the lighthouse is still a vital working lighthouse for ships navigating the treacherous south west cape of Australia.
Fully guided tours taking you to the top of the lighthouse, depart every half an hour between 9am and 4:30pm. You can book you tickets online from – Augusta: Cape Leeuwin Lighthouse Tour
Certainly deserves the number one position of the best things to do in Augusta.
Best Things to Do in Augusta WA
4. Taste the local Wines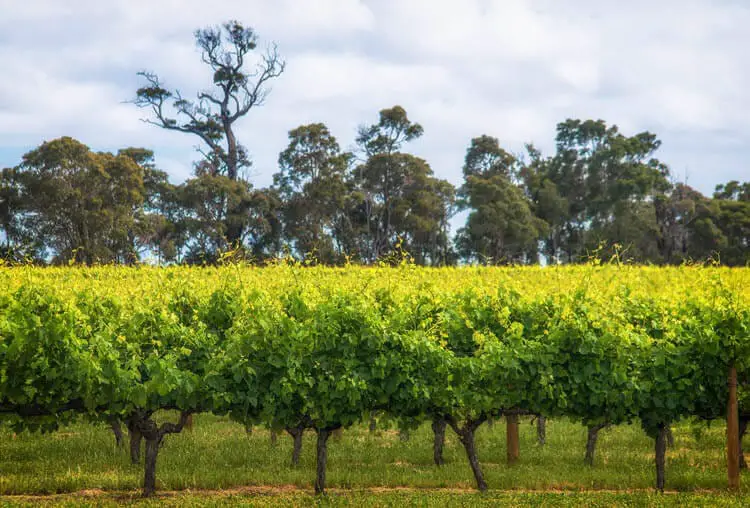 The Margaret River Region is famous around the world for it's quality of wines it produces and Augusta is located within a stones throw of all the major wineries.
Local Augusta wineries such as McLeod Creek Wines and Hamelin Bay Wines are a short distance away, and International favourites, Leeuwin Estate and Voyager Estate are only approx. 20 mins away.
Also, check out some of the area's locally run wine tours if you don't want to be the designated driver. Bottoms Up !
Best Things to Do in Augusta WA
5. Explore the Historic Water Wheel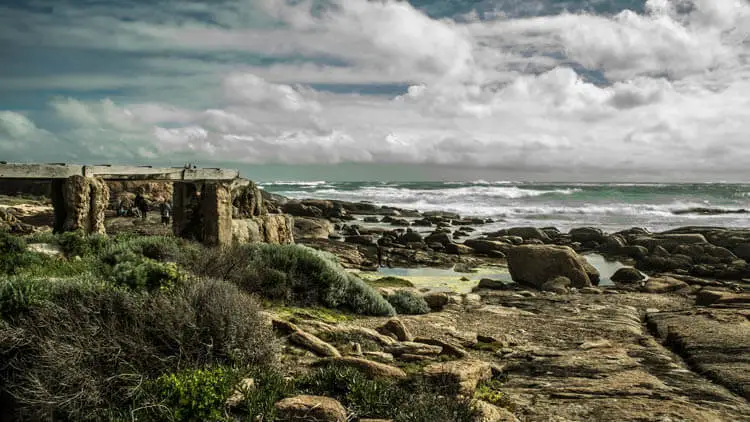 The Historic Water Wheel dates back to 1895 and was built to power a hydraulic ram which supplied water from a nearby spring to the Cape Leeuwin Lighthouse keepers.
It was used up until 1925 and since then it has become frozen in rock, encrusted with a coating of limestone.
While you're down there, walk across to the big rock on the left, and climb up the side for unrestricted views of the coastline and lighthouse. Keep your eye out for seals in the ocean and along the rocks.
Best Things to Do in Augusta WA
6. Have a Drink with Amazing Panoramic Views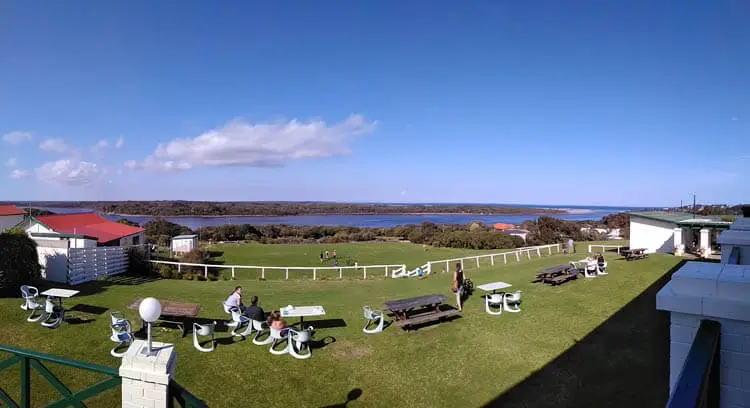 The Augusta Hotel – Motel is one of those hidden gems you'll find as you travel Western Australia. With breath-taking 180-degree views of the Blackwood River and of East Augusta, it's easily one of the best pubs to drink at in Western Australia.
There are not many pubs left in Western Australia that have views out over the coast like this one and the grassed area / beer garden is the perfect place for a drink in the sun whilst the kids can run amok.
The food here is also one of the best in town. Famous for it's Chicken Parmigiana, the daily specials menu is also worth a look at.
Best Things to Do in Augusta WA
7. Eat the Best Fish & Chips in Western Australia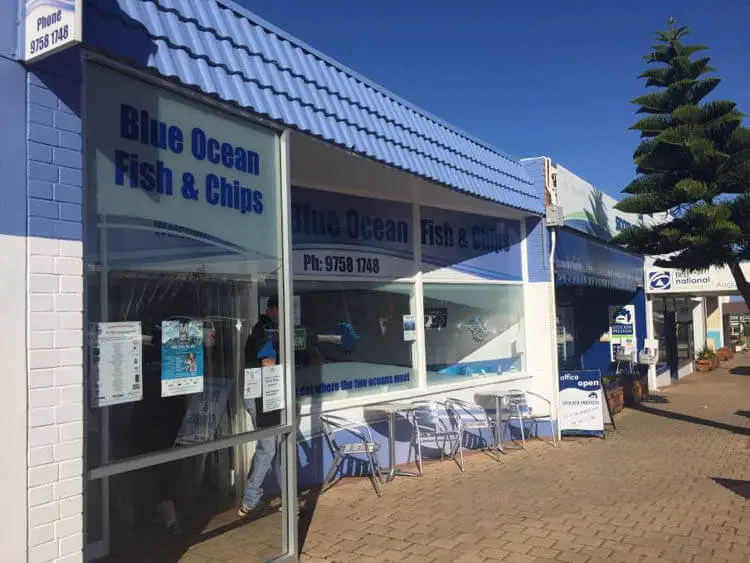 Without question, the best fish & chip shop in Western Australia would have to be Blue Ocean Fish & Chips in Augusta.
Fresh-caught fish from the area is on the menu including Dhufish, Yellow-fin Whiting, as well as Bronze-Whaler Shark (recommended).
They also have the best fish burger on the planet. Hands-down.
Grab your fish and chips and go for a short walk down to the Blackwood River where you will find a spot to eat overlooking the river.
Perfect.
Best Things to Do in Augusta WA
8. Go Dolphin Spotting and Bird Watching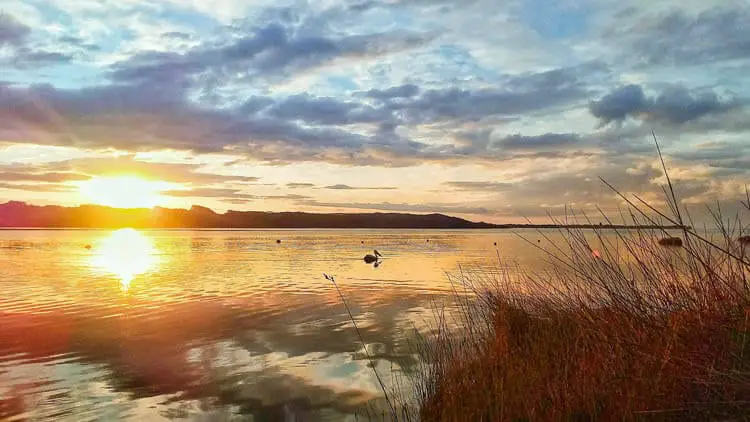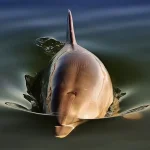 A walk along the boardwalk starting at Ellis Street Jetty and finishing at the Blackwood River river-mouth will bring you close to nature with a vast array of native birds, as well as opportunities to spot dolphins and stingrays in the Blackwood River.
An early morning sunrise walk will guarantee spotting of dolphins feeding on fish as well as cockatoos and Australian Ring-Neck parrots feeding on the grassed banks near the Colourpatch.
Keep and eye out for sea eagles circling over the other side of the river, dive-bombing for fish.
If walking is not your thing, then Augusta River Tours from the Ellis Street Jetty depart at 2pm daily.
Best Things to Do in Augusta WA
9. Feed the Stingrays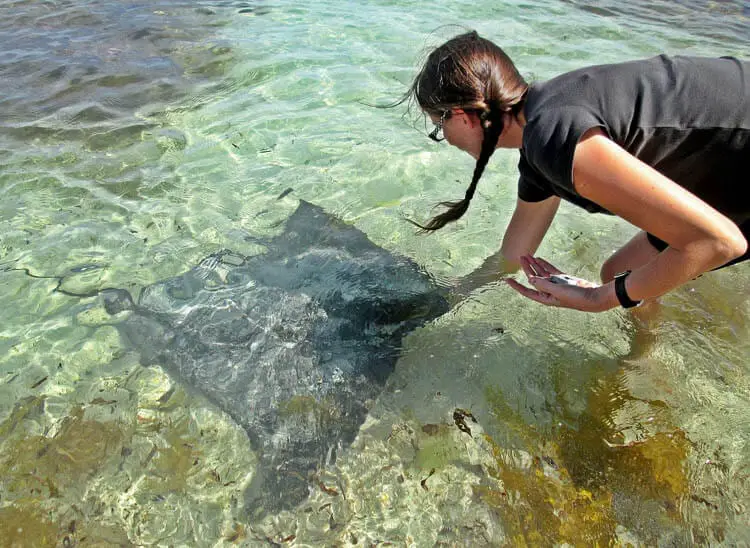 Only a 20 minute drive from Augusta, Hamelin Bay was once a port when Augusta had a booming timber industry, but today it is known for its white sandy beaches and a chance to encounter the stingrays which patrol the shores.
You'll find the stingrays mostly around the boat ramp, and on a calm day, when there are no waves, you can walk into the water where the rays will swim around you.
Take a walk along to the south where you will come across the Hamelin Bay Observation Desk giving you spectacular views across the bay and the coastal cliffs.
Best Things to Do in Augusta WA
10. Go for a Swim at Flinders Bay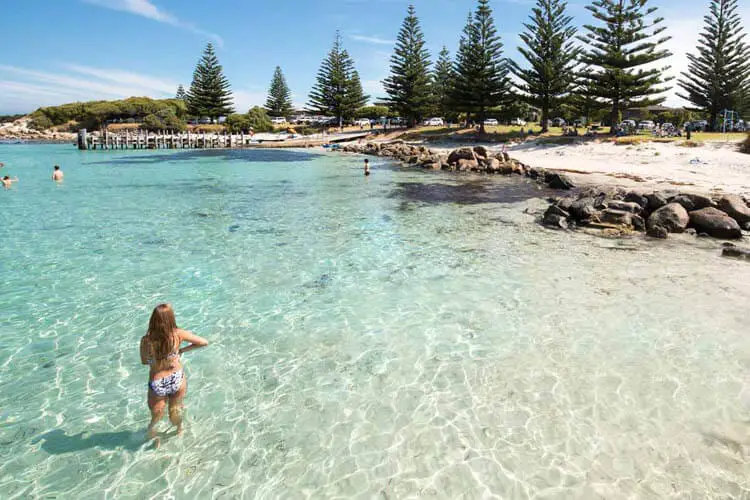 A great spot for picnics, swimming, fishing, as well as watching the local pelicans, Flinders Bay was originally known as Dangerous Bight.
The small settlement at the southern end of town was once known for it's whaling and fishing industries, and in the 1920's (closed in 1957), was the terminus for the Busselton to Flinders Bay Branch Railway line.
Up until the development of the Augusta Boat Harbour in 2014, the jetty in this area was used for whale watching tours and commercial fishing.
Best Things to Do in Augusta WA
11. Discover Augusta's fascinating past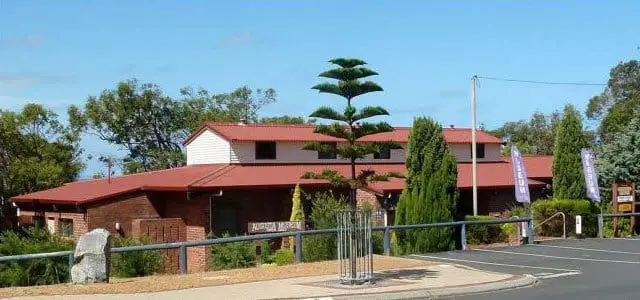 First discovered in 1622 by the Dutch and settled in 1830, Augusta's history includes events from shipwrecks, to fires, and to whale rescues, all which can be learnt at the Augusta Historical Museum.
Open daily from 1pm to 4pm – more info – Augusta Historical Museum
Best Things to Do in Augusta WA
12. Go for a Nature or Coastal Walk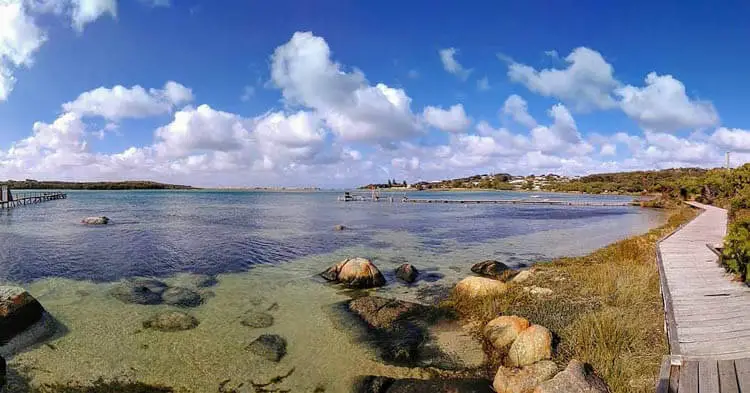 Park the car and put on your walking boots as Augusta has plenty of great walks you can do all in one day.
Augusta River Walk / Ocean Walk – 5km one way – 2-2.5 hours return – Take in all the town has to offer with a walk from the Town Jetty at Ellis Street, along the shores of the Blackwood River and Southern Ocean, to reach the Augusta Boat Harbour. The path is paved and board-walked the whole way which means it's accessible for everyone, including bicycles and wheelchairs. Take the kids along too as there are multiple playground stops along the way. Keep an eye out for Dolphins in the Blackwood River (year-round) and for Whales in the ocean during the migration months of June – August.
Augusta Heritage Walk – 2km – 1 hour return – Start at the Colourpatch Car Park (Albany Terrace), and continue south along the coast until you reach the Southern Ocean Lookout where you can take in the views of where the Blackwood's Rivermouth and Southern Ocean meet. Head up Chaudiere Place, and continue onto Osnaburg Street where you will reach the top of the hill and the Augusta War Memorial. Head back down Toy Place, through the path and back to the Colourpath Car Park.
Augusta Floral Bush Walk – 1km – 30 mins return – In Spring, enjoy hundreds of wildflower varieties – some only native to Western Australia – at Flat Rock, starting at the car park at the north end of Victoria Parade. Follow the path to the north until you come across Flat Rock.
Waterwheel to Skippy Rock (Cape to Cape Track) – 4km return – 1.5-2 hours return – Park at either the Historic Water Wheel, or at Skippy Rock car park and enjoy this superb coastal walk along the sandy / rocky Cape to Cape track. It gets a bit "scrambly" around the rocks north of Quarry Bay so not a walk for beginners or for children.
Best Things to Do in Augusta WA
13. Take in the Views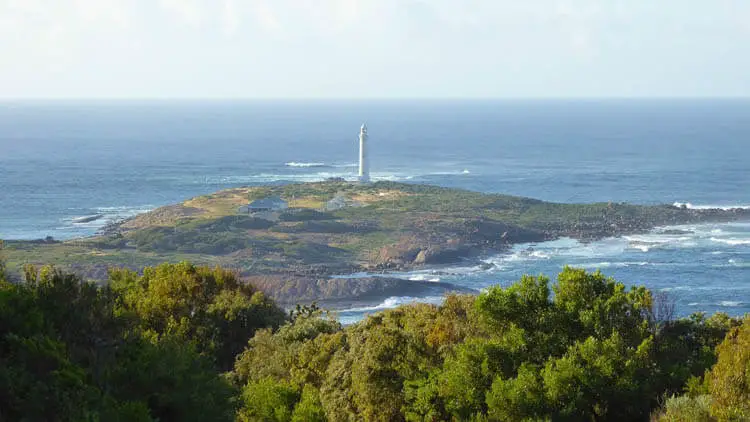 There are 2 back roads you want to drive which most tourists seem to overlook.
First, you want to go to the Augusta Lookout situated off Hillview Road (turn off onto Lawrence Road, just before the Augusta Golf Course).
Here, you can get a 360-degree view of the oceans, forests, surrounding farmlands, the Blackwood River, and a beautiful array of wildflowers when in season.
Another unknown view point is up on Skippy Rock Road, the circular gravel road that takes you through the Leeuwin Naturaliste National Park.
Take the second turn off onto Skippy Rock Road just before reaching the Cape Leeuwin Lighthouse. Continue driving until you reach near the top of the hill and on the left you will come across a small parking bay where you can stop and have the perfect view of the lighthouse and the whole of Cape Leeuwin.
Best Things to Do in Augusta WA
14. Take a drive through the Giant Trees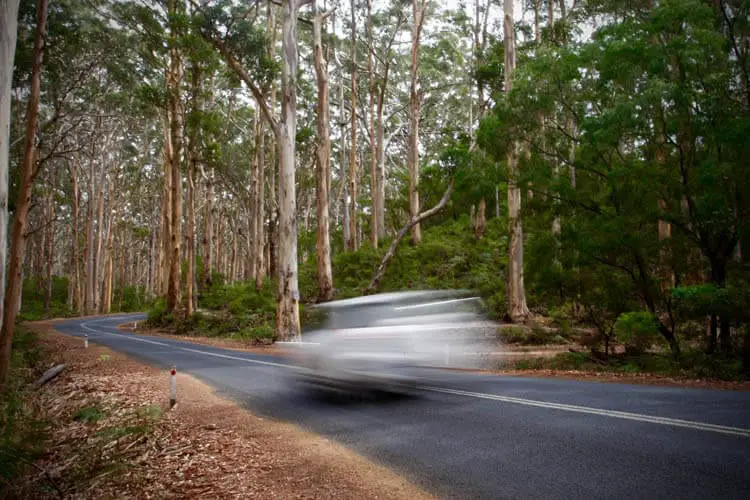 Home to the third tallest tree species in the world, a drive through the majestic Boranup Karri Forest is a must-do on your things to do list of Augusta.
Karri trees are only found in the South West of Australia and were the source of the logging industries back in the 1800's for the region.
Growing to a height of up to 70 meters, the best place for pictures of the forest is at Boranup Forest Viewpoint, approx. 25 minutes drive from Augusta.
Best Things to Do in Augusta WA
15. Take advantage of the River and Ocean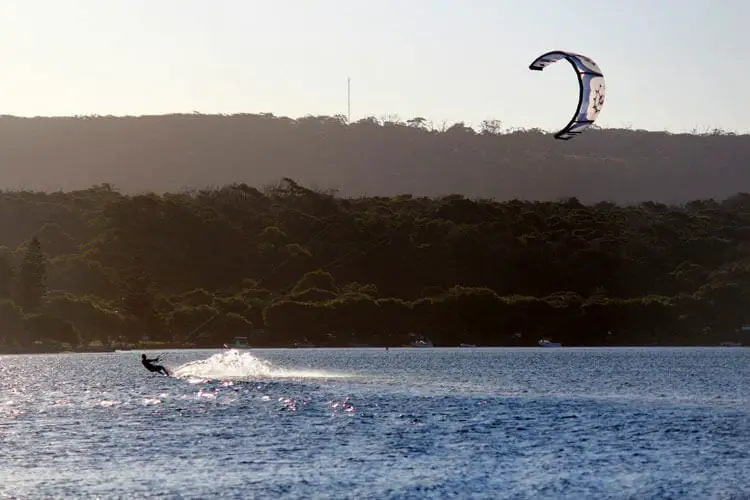 Kayaking, Fishing, Crabbing, and Kite Surfing are one of the most popular outdoor past-times for tourists, young and old.
The tranquil Blackwood River provides a great day out on the kayak which can be hired from the Ellis Street Jetty.
Fishing on the Blackwood River is a must for all anglers. The river-mouth and Ellis Street Jetty are where you want to be casting a line.
Enjoy the ocean in all conditions, whether it's kite-surfing in the prevailing wind, a swim, or fish in one of the many protected bays along the coast.
Best Things to Do in Augusta WA
16. Augusta Boat Harbour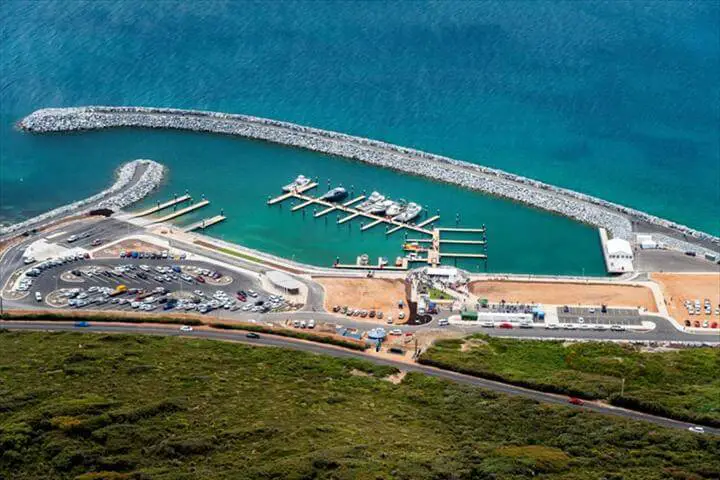 Officially opened in November 2014, the Augusta Boat Harbour is used in the tourism and commercial fishing industry, as well as a protected stop over point for boats travelling between Albany and Busselton.
Various Augusta Whale Watching tour companies depart from the harbour, and a Cafe / Abalone Processing Facility is currently being built.
Watch this space !
FAQ – Frequently Asked Questions
How far is Augusta from Perth?
By car, Augusta is 314 kilometres ~ 195 miles from Perth via Busselton and Margaret River. The journey will take approximately 3 hours 25 mins, if you drive non-stop. As the crow flies, Augusta is 270 kilometres ~ 167.16 miles ~ from Perth in South-West direction.
How far is it from Margaret River to Augusta?
By car, Augusta is 42 kilometres ~ 26 miles from Margaret River via Bussell Highway. The journey will take approximately 30 mins, if you drive non-stop.
How far is it from Busselton to Augusta?
By car, Augusta is 93 kilometres ~ 58 miles from Busselton via Bussell Highway. The journey will take approximately 1 hour 5 mins, if you drive non-stop.
How far is it from Busselton Airport to Augusta?
By car, Augusta is 102 kilometres ~ 63 miles from Busselton via Bussell Highway. The journey will take approximately 1 hour 7 mins, if you drive non-stop.
How far is it from Albany to Augusta?
By car, Augusta is 364 kilometres ~ 226 miles from Albany via Denmark, Walpole & Pemberton. The journey will take approximately 4 hours 9 mins, if you drive non-stop.
What are the top attractions to visit in Augusta?
Cape Leeuwin Lighthouse
Jewel Cave
Historic Water Wheel
Blackwood River Foreshore
Flinders Bay
Augusta Boat Harbour