Encircling a cove on the Cap Bon Peninsula in Tunisia, Hammamet is a quaint seaside town with beautifully preserved medina (Old Town), white sandy beaches, and a distinctly Mediterranean feel.
Dubbed the 'St Tropez' of Tunisia, the town is a popular destination for lazing on the beach and enjoying watersports in the turquoise blue ocean, but there is also plenty to do for visitors wanting to enjoy some of the culture and traditions of North Africa.
From strolling around the winding cobblestone streets of the Medina to snorkeling in the azure waters of the Mediterranean Sea, Hammamet certainly has something for everyone.
Let's take a look at some of the best things to do in Hammamet, Tunisia in 2023.
1. Explore the Medina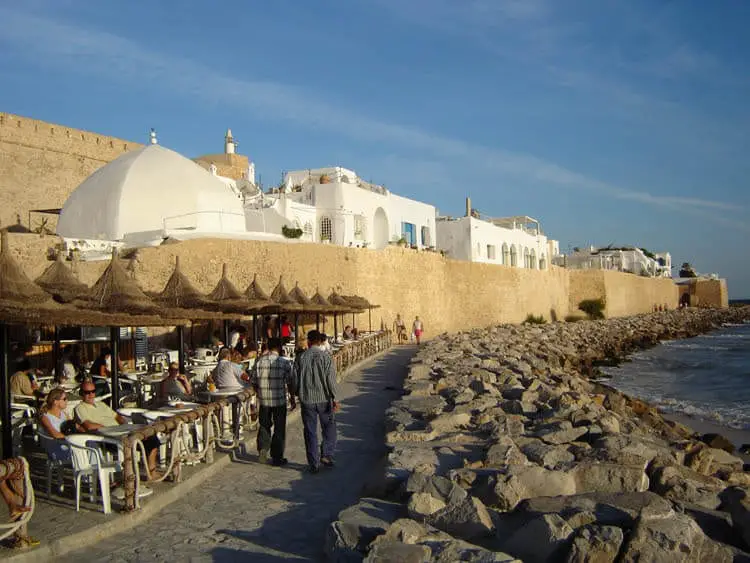 While the beach might be the town's drawcard, Hammamet's quaint Medina (Old Town) is well worth exploring.
Surrounded by original 15th-century walls, the medina boasts a myriad of narrow winding lanes lined with some beautifully preserved traditional Tunisian architecture.
Escape the heat of the day with a stroll around the Old Town where there are many little cafés and bars to enjoy a refreshing drink and plenty of shopping opportunities for locally made ceramics, carpets, embroidery, and leather goods.
The Medina: Main entry off Avenue Habib Bourguiba
2. Soak up Some Culture at the Hammamet Cultural Center (Villa Sebastian)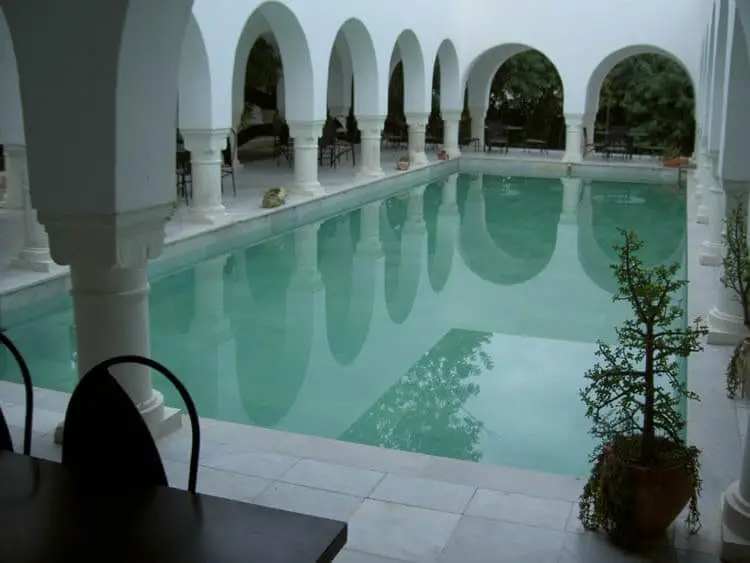 The Cultural Center in Hammamet's Yasmine district is housed in the sumptuous Villa Sebastian, a beautiful example of Tunisian architecture named for George Sebastian, a wealthy Romanian who settled in Hammamet during the early 20th century.
Built in 1920, the building is used as a theater and concert venue and is surrounded by exquisite gardens that host Hammamet's biggest annual event, the Hammamet International Festival of Music and Drama every July and August. If you're in town at this time, don't miss it.
If you have an interest in history, head further along the coast to visit the excavation site of the Roman settlement of Pupput and Hammamet's first settlement.
Hammamet Cultural Center (Villa Sebastian): 97 Avenue de l'ONU, C28, Hammamet Sud 8050, Tunisia, Phone: +216 72 280 410
3. Pay Your Respects at the Great Mosque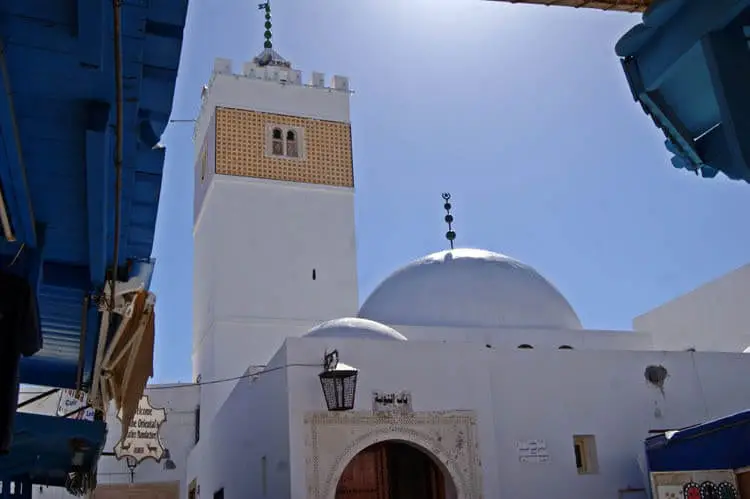 The Great Mosque is one of Hammamet's most important buildings and a beautifully restored example of traditional Tunisian architecture.
Built in the 15th century and restored to its former glory on 1972, the building stands next to the Sidi Abdel Kader Mosque, which was built in 1798 and now functions as a madrassa (Islamic school).
Non-Muslims are not allowed to enter either building, but it is worthwhile visiting to admire the striking façades.
The Great Mosque: Manzil Bu Zalafah, Hammamet
4. Climb the Kasbah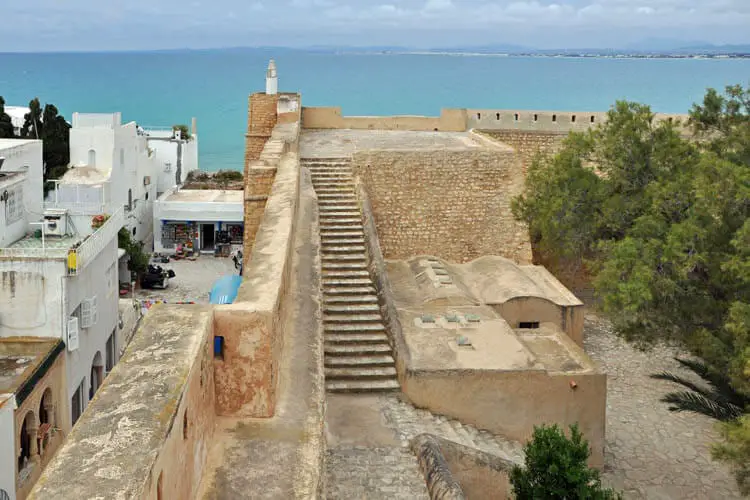 The 13th-century Kasbah of Hammamet is worth visiting if you need a break from sunbathing. There is an interesting museum that delves into the town's colorful history as a pirate lair and later Spanish occupation.
Climb to the top of the ramparts for magnificent views across the medina, the picturesque fishing harbor, and the shimmering Mediterranean Sea.
Kasbah: Off Avenue Habib Bourguiba
5. Take the Kids to Friguia Park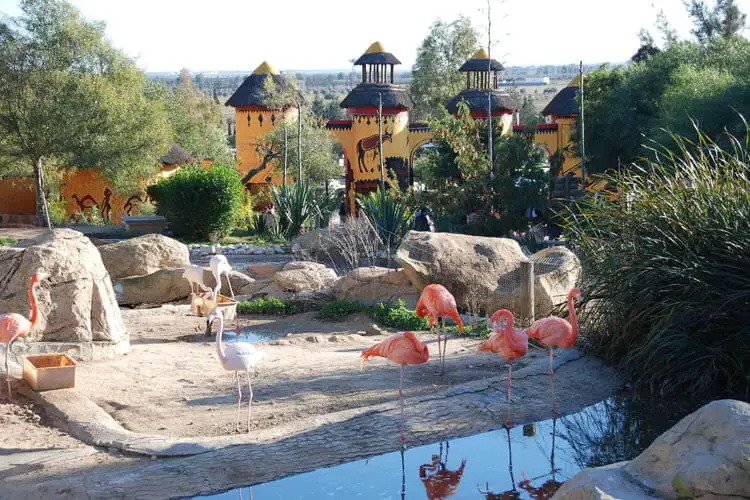 Friguia Park is a fantastic place to visit with the kids where they can learn all about the animals that call Africa home.
Head there in the early morning to avoid walking around in the heat of the day, or enjoy specially themed nights, such as Zulu evenings, which showcase the best of Hammamet's many diverse cultures.
Friguia Park: GP 1, Aïn Rahma, 4089, Bouficha, Tunisia, Phone: +216 73 385 880
6. Explore the Archaeological Remains of Pupput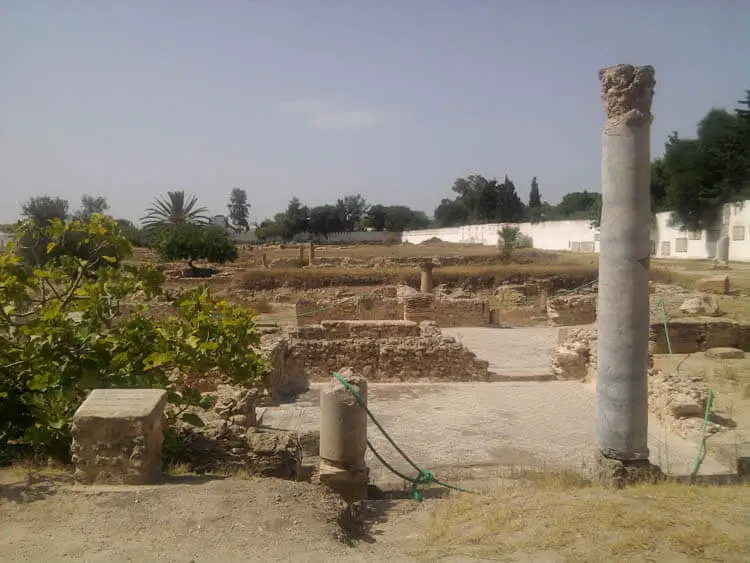 Located three kilometers northwest of Hammamet between the two wadis of el-Thimad to the north and Moussa to the south, Pupput (Souk el-Abiod) is a Roman archaeological site that is well worth visiting.
Hammamet's first settlement features ancient relics, cisterns, beautifully mosaic-ed edifices, and baths, and parts of aqueducts.
Pupput: Yasmine Hammamet
7. Learn to Scuba Dive at the Yasmine Dive Center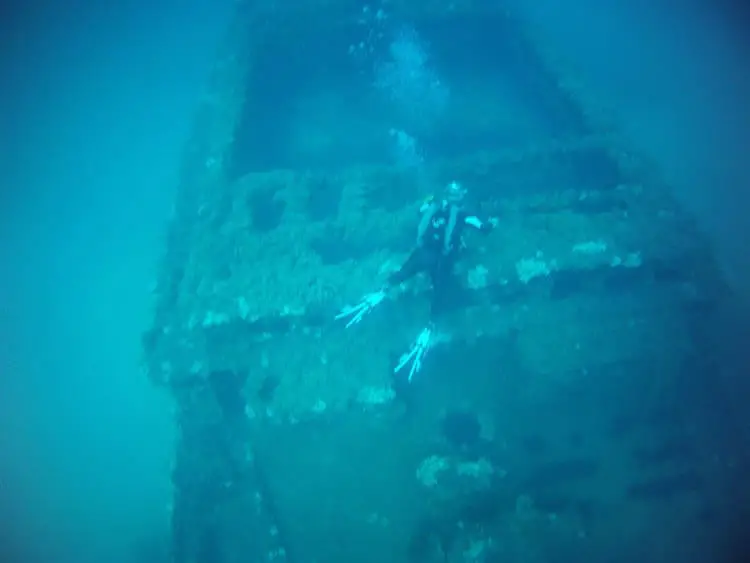 Hammamet is a fantastic spot to learn how to scuba dive or enjoy unforgettable snorkeling experiences. The Yasmine Dive Center offers a variety of experiences from scuba-diving courses, snorkeling excursions, boat cruises, and other water sports.
If you already know how to scuba dive, don't miss the opportunity to explore the WWII wreck of Italian ship Phylabalto, which lies 25m below the surface and is home to hundreds of darting fish and sea plants swaying in the waves.
Yasmine Dive Center: Port Yasmine Hammamet, Hammamet 8050, Tunisia, Phone: +216 98 319 741
8. Unleash Your Inner Child at Carthageland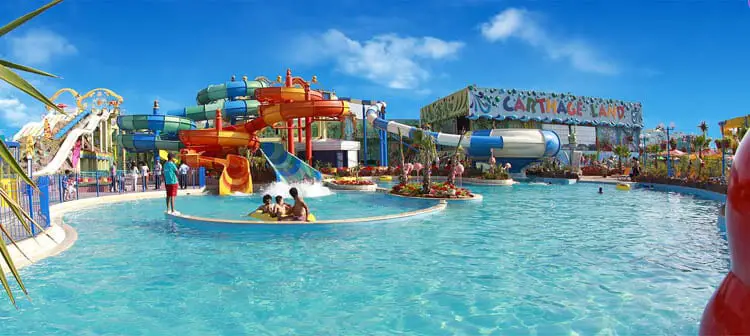 Looking for things to do with the family? Carthageland is the answer!
Enjoy some fun in the sun at this family-friendly theme park, which is home to several water slides for all ages, a vast water park, and other exciting activities.
From a "Kid's Zone" specially designed for the little ones, to an Aquapark with adrenalin-rushing slides and a 5D Cinema for the whole family to enjoy, Carthageland has something for everyone.
Carthageland: Ruze de la Médina, Hammamet
9. Hit the Greens at the Citrus Golf Course
Take a break from the beach and sightseeing and enjoy a game of golf at the Citrus Golf Course.
The beautifully maintained course has 18 holes and gorgeous views and caters for all levels of golfer whether you're a novice or pro.
Professional golfers are on hand to help you work on your swing, and you can tuck into a delicious Tunisian lunch, which is all-inclusive with your course fees.
Golf Citrus Course: B.P. 132, Hammamet 8050, Phone: (+216) 72 226 500
10. Visit the Musée des Religions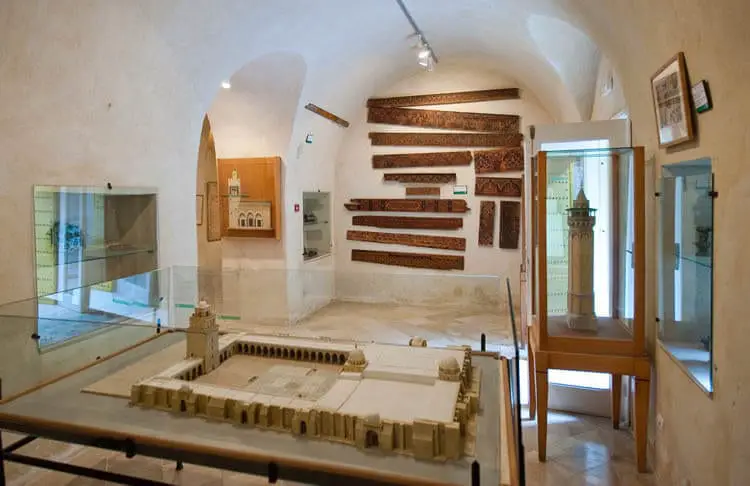 The Musée des Religions brings Tunisia's rich heritage to life and is well worth a visit!
Housed in an exquisite example of a classic medieval mosque, the museum is dedicated to the three major monotheistic religions.
Well-laid out displays feature an incredible collection of artifacts, old manuscripts, and ceramic items that represent Islam, Christianity, and Judaism and the role they played in the development and growth of Tunisia.
Musée des Religions: Hotel Diar Lemdina, Medina Mediterranea Yasmine Hammamet, Phone: +216 72 241 000
11. Visit the 'New City' of Neapolis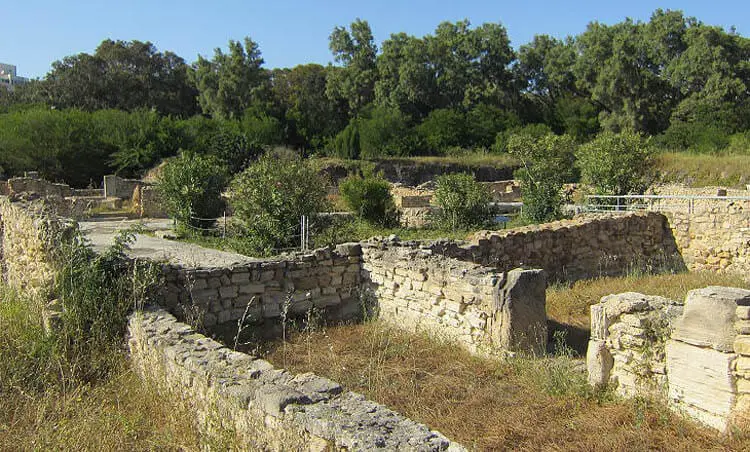 Learn more about Roman Africa with a visit to the 'New City' of Neapolis.
It features the well-preserved historical nature remains of the city known as Neapolis (New City) which was built by the Phoenicians and played a vital role in trade.
Neapolis: Route touristic, Hammamet
12. Take a Pirate Cruise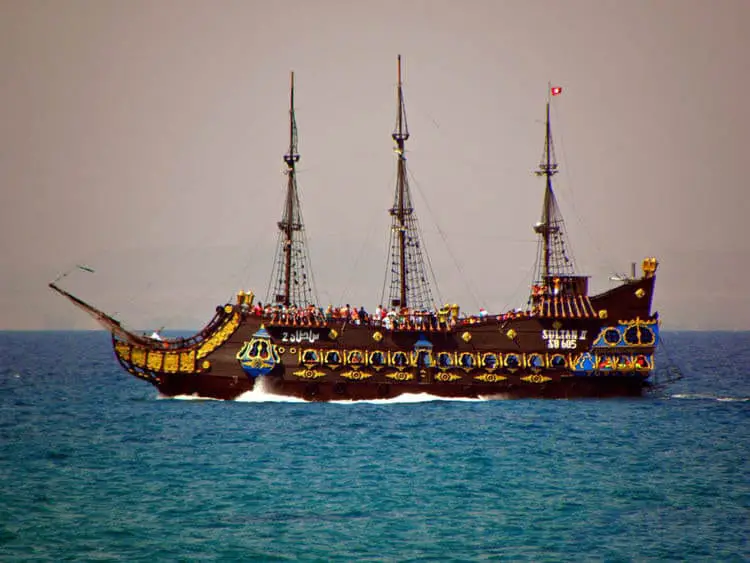 Party like a pirate on this family-friendly, real-life sea-faring adventure from Hammamet.
The pirate-themed boat cruises around Yasmine Hammamet Port offering stunning views of the peninsula, and a chance to spot dolphins, sunbathe and relax on deck and swim in some beautiful spots along the coast.
The tour includes cruising past some of the main tourist attractions along the coast, sunbathing on deck, listening to live music and stopping at three to four different places for swimming.
Viator Pirate Boat Cruise in Hammamet: Phone: +1 (855) 725-4308
[viator tours="61036P31″ title="Pre-Book Your Pirate Boat Cruise"]
13. Explore Nabeul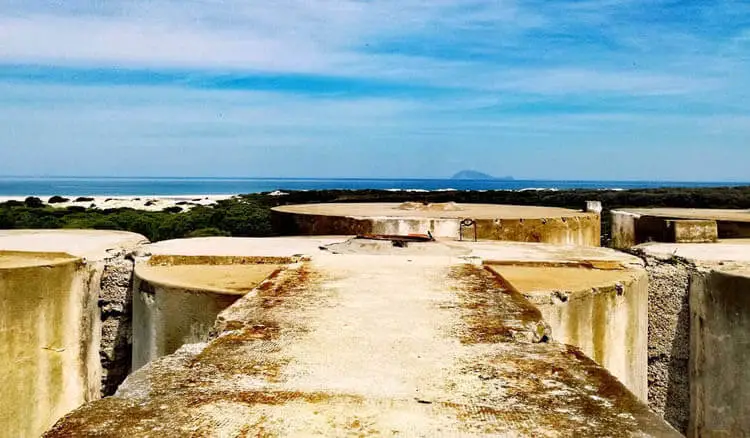 Surrounded by rolling farmlands and a long, white sandy beach, Nabuel is the Cap Bon Peninsula's largest town.
Located about ten kilometers out of Hammamet, the town is worth visiting for its bustling Friday Market where you'll find a wide variety of fresh produce and locally made arts and crafts.
This is a great spot to find good bargains on textiles like plaited mats and carpets, as well as beautiful handmade pottery.
The Archaeological Museum (Avenue Habib Bourguiba) is also worth exploring while you are here to learn more about the history of Cap Bon.
Nabuel: 10 kilometers north of Hammamet
14. Kerkouane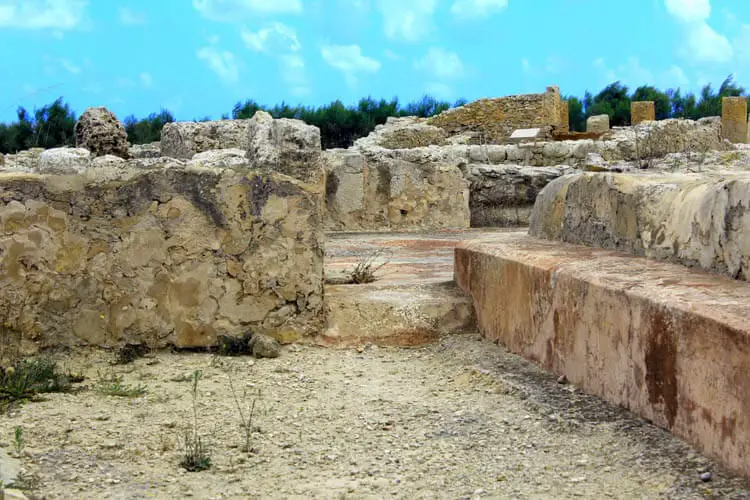 Take a day to explore further afield with a day trip to the historic site of Kerkouane. Located 86 kilometers north of Hammamet, the horseshoe-shaped site is thought to date back to the 6th century BC and features a network of streets, foundations of buildings and marble-floored houses that boast red and white mosaic decoration.
After exploring the site, pay a visit to the small museum next to the excavation site that showcases the history of Kerkouane and its archaeological findings.
Kerkouane: 86 kilometers north of Hammamet
15. Visit the Fishing Village of El Haouaria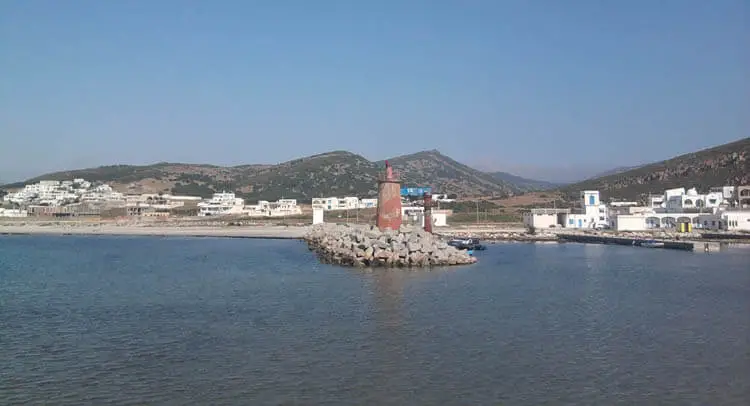 Another day trip worth taking is a visit to the quaint fishing village of El Haouaria at the northern tip of Cap Bon.
The village is famous for being a place where falcons gather in the spring during their migration north to Europe. It also has a long tradition of training falcons to hunt quail.
Head to the village in May to catch the annual Falconry Festival to witness the skills of the village falconers in action.
Explore El Haouaria's Roman Caves, which are a few kilometers north of the town, and feature long, 30-meter shafts of sandstone set into the coastal cliffs.
El Haouaria: 109 kilometers north of Hammamet
16. Spend the day at Korbous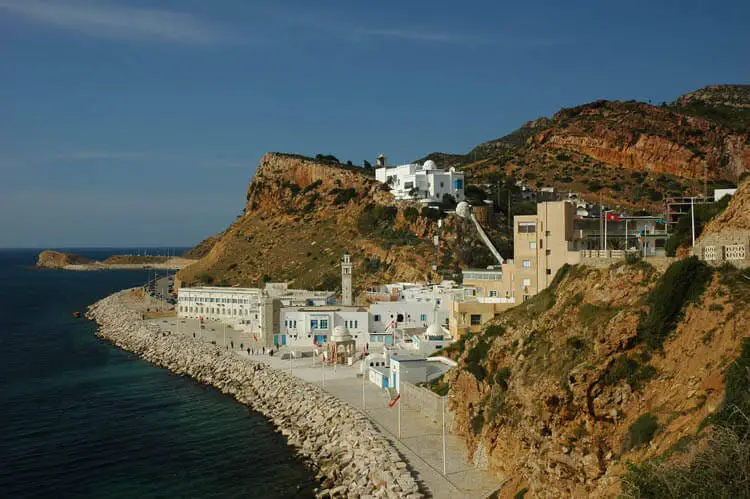 Take a leisurely trip up the coast to the hot springs of Korbous for a relaxing day out from Hammamet.
Rich in minerals, the hot springs (known as Aquae Calidae Carpitanae) have been frequented since Roman times for their health benefits.
In the same area, you'll find the Hamma el Atrous springs with pools cascading down into the sea and steaming temperatures. This is a great spot for unwinding in a beautiful setting.
Korbous, Tunisia
[viator tours="136275P1″ title="Pre-Book A Tour of Korbous"]