Best known for its sherry production and flamenco music, Jerez de la Frontera (Jerez) is a charming city located in Southern Spain's Andalusia region.
From tasting some of the world's best sherries at the bodegas, to watching awe-inspiring equestrian events, to taking a day trip to the coast, here's our pick of the best things to do in Jerez de la Frontera, Spain in 2023.
1. Taste the World's Best Sherry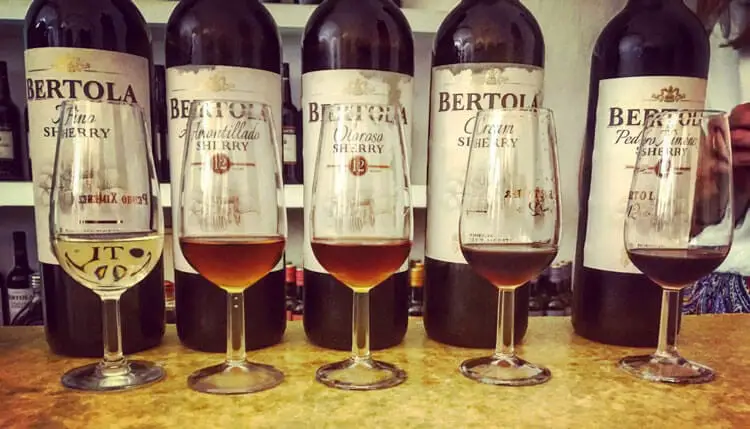 Founded by local entrepreneur Manual González Angel in 1835 and named for his uncle, Tío Pepe is one of the most prominent wineries in Jerez de la Frontera.
It produces world-renowned dry white sherry from the Palamino grapes for which the region is famous.
Even if you aren't a fan of sherry, it's worth taking a guided tour of this beautiful bodega to see how the most famous sherry in the world – Tio Pepe – is made.
While exploring the storage cellars, you may come across a mouse or two imbibing a glass of the distiller's renowned sherry as part of their daily indulgence. Be sure to ask the guide the history behind this bizarre occurrence!
Tio Pepe Bodegas: 19 Calle Puerto, Jerez de la Frontera, Spain, Phone: +34 956357016
[gyg search="Jerez sherry winery tasting"]
2. Go on a Tapas Tour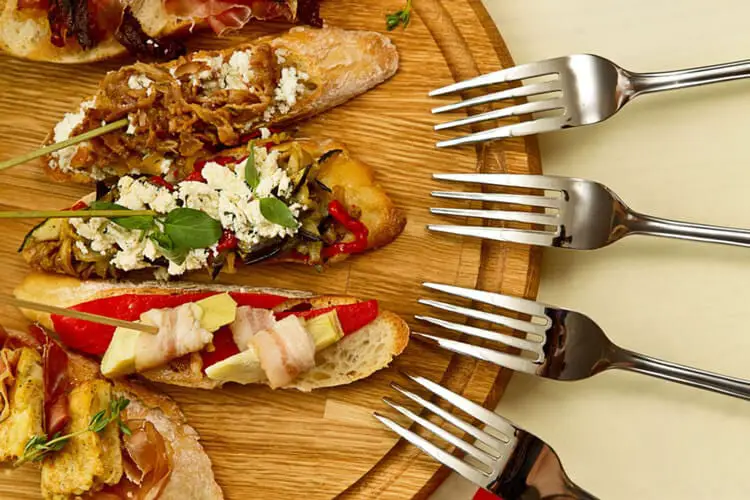 It's said that tapas were invented in Jerez, so there is no better place to embark on a tapas bar crawl.
The city is packed with 'tabancos' which are traditional tapas bars that date back to the 17th century and are only found in Jerez.
There is even an official Ruta de Tabancos (Tabancos Route) in Jerez!
For an authentic Spanish atmosphere, head over to Tabanco San Pablo (Calle San Pablo, 12), which dates back to 1934, or for a more modern take on the traditional tapas bar, try El Almacén (Calle Latorre, 6).
Don't leave without trying their buñelos de bacalao!
[gyg search="Jerez tapas"]
3. Watch a Horse.. Dance !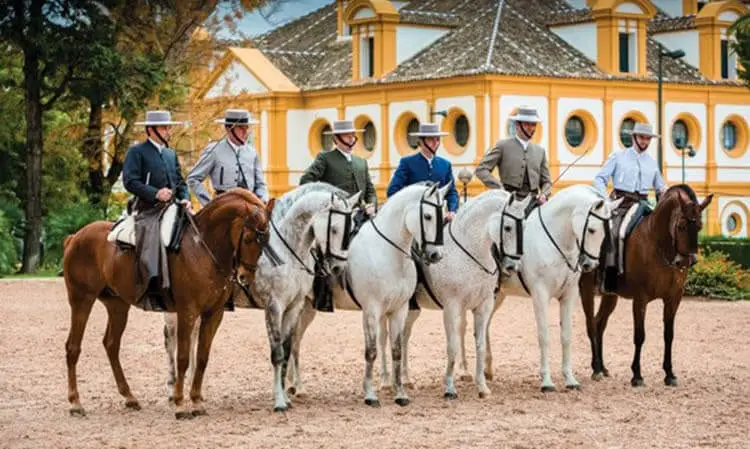 Every Thursday, the world-renowned prestigious Royal Andalusian School of Equestrian Art stages a show which feature specially-trained pure-bred horses and their riders demonstrating their incredible "dancing" skills to classical music.
If you're looking for things to do in Jerez in August and September, an exhibición is held on Fridays instead of a training session.
You can also enjoy 'thematic visits' and watch them going through their paces in training sessions, or visit the Museo del Arte Ecuestre and Museo del Enganche.
4. Laze on a Nearby Beach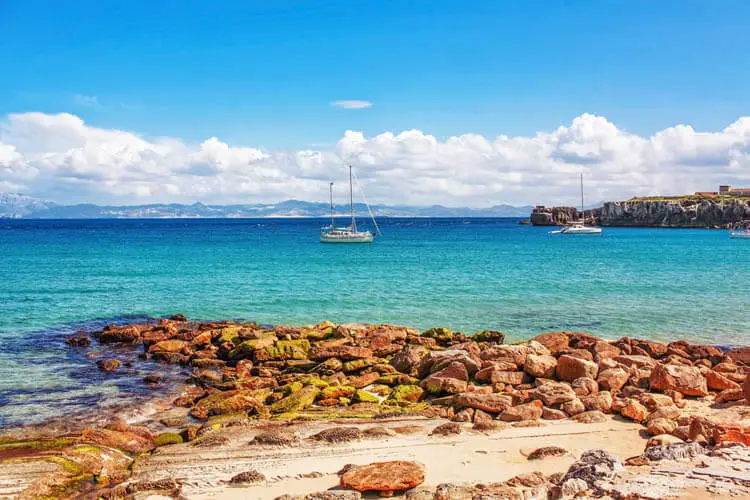 Take a day trip to soak up some sun on some of the most beautiful beaches of the Costa de la Luz.
Jerez is located within a short drive from the towns of Sanlúcar de Barrameda, Cádiz and Chiclana de la Frontera, which boast spectacular beaches for sunbathing and swimming.
[booking_deals]
5. Visit a White Village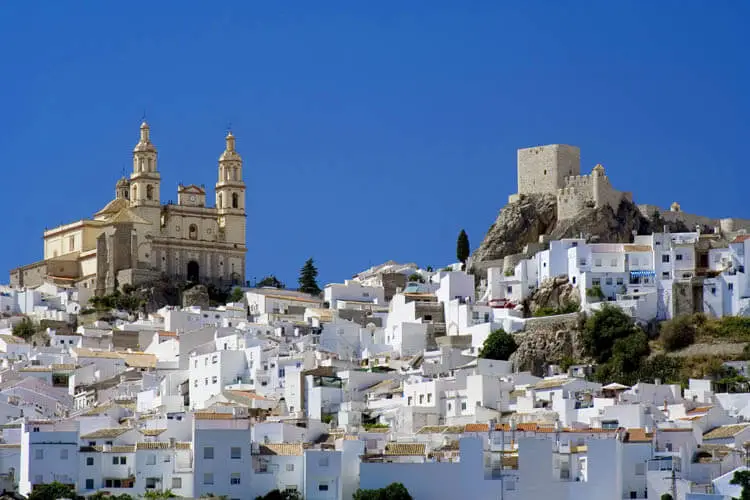 Slightly further afield from Jerez are the White Villages of Cadiz, which are well worth a visit if you are travelling in that direction.
Set in a beautiful landscape of high mountains and smooth hills, the villages feature all-white houses with bright colour spots from the scented flowers that decorate both the houses and streets.
Built to defend themselves from the possible enemy attacks, the villages have charming narrow, winding cobblestone streets lined with these stunning white houses and vibrant flowers.
It's a spectacular show of colour, as well as culture and tradition and offers a real feel for the Spanish way of life.
[gyg search="jerez cadiz private"]
6. Watch Dressage Horses at a Stud Farm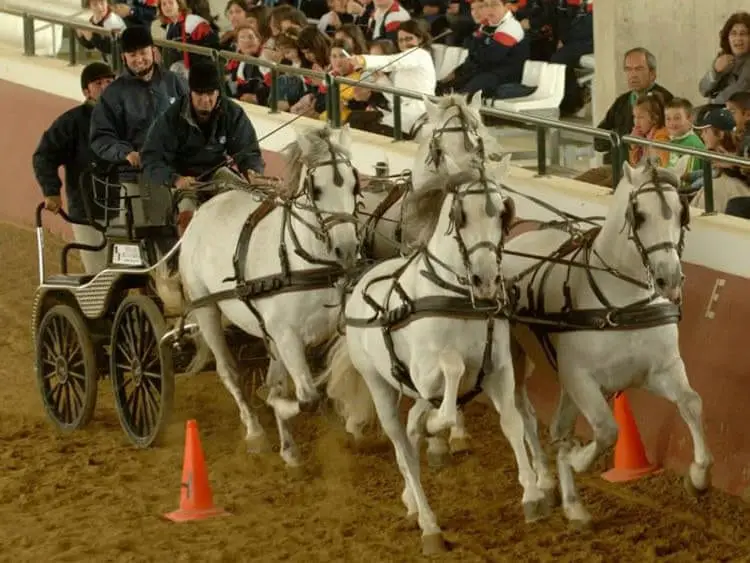 Visit the Yeguada de la Cartuja stud farm near Jerez on a guided tour and discover one of the world's most important reserves of prestige thoroughbred Andalusian horses.
Learn the history of these magnificent creatures and their Carthusian lineage in different stages of their lives on a 2.5-hour guided tour of the finca where you'll see free-running colts, mares and stallions.
Watch a dressage exhibition to experience the grace and power of the prestige breed, and discover why they are the national pride of Spain.
[gyg search="Yeguada de la Cartuja Carthusian Horses Tour"]
7. Take a Guided Walking City Tour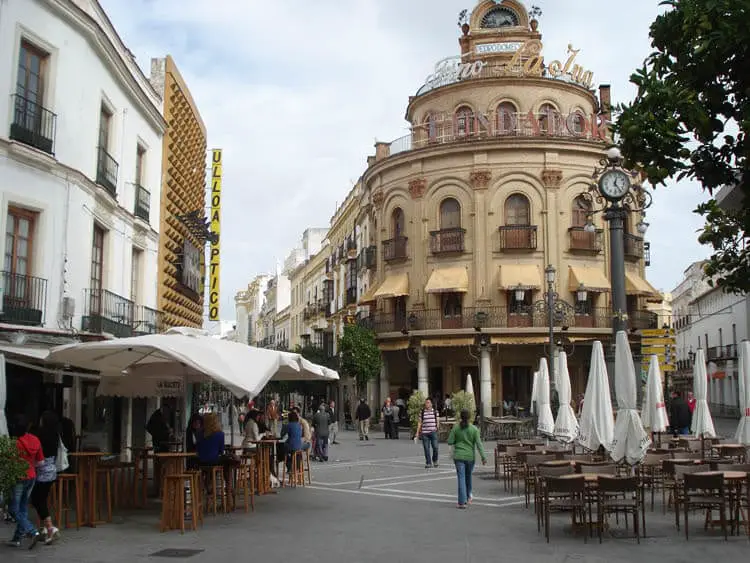 Immerse yourself in the rich history and culture of Jerez on a guided walking tour of the monumental Jerez.
Explore the streets which boast a rich culture and history, beautiful buildings with splendid architecture, and numerous archaeological remains dating back to the Phoenicians.
[gyg search="jerez walking"]
8. View a Private Art Collection whilst Sipping Sherry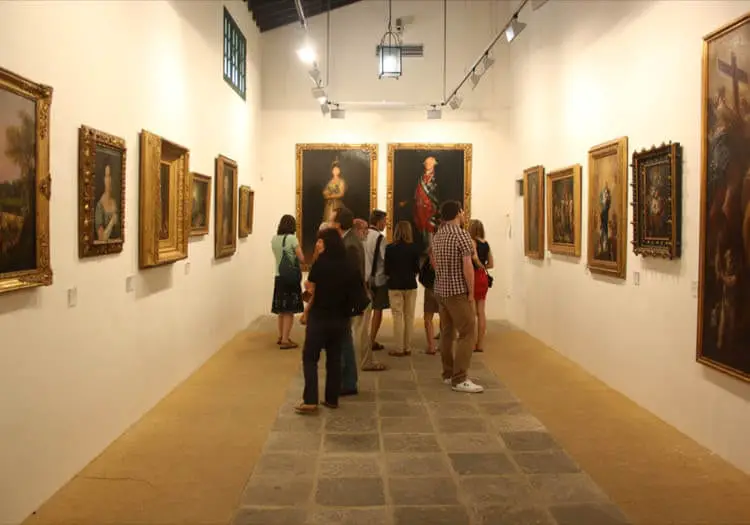 Another one of the city's renowned sherry bodegas, Bodegas Tradición was established by a descendant of one of Jerez's oldest sherry dynasties and produces sherries and wines in their purest state, or en rama (without any filtering or tampering).
Take a guided tour of the bodega, and once you're done, check out the impressive private art collection, which includes works by Goya and Velázquez.
Bodegas Tradición: 3 Calle Cordobeses, Jerez de la Frontera, Spain, Phone: +34956168628
9. Explore a 17th-Century Cathedral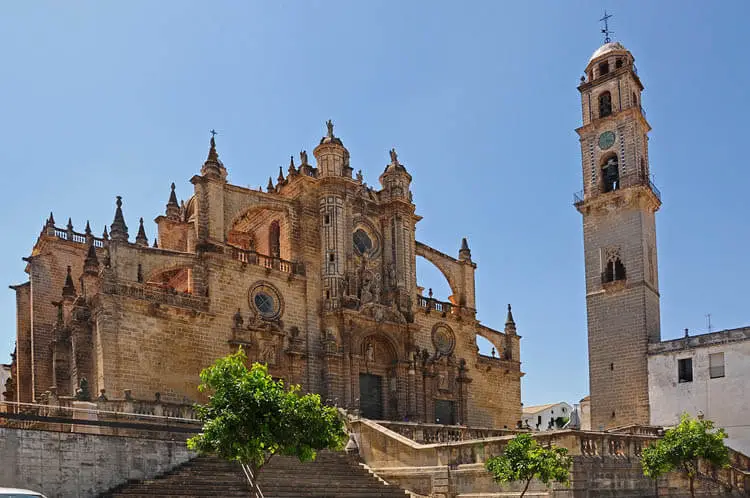 Boasting a beautifully harmonious mix of baroque, neoclassical and Gothic styles, the Catedral de San Salvador is one of the city's most beautiful buildings.
Originally built as a collegiate church between 1695 and 1778, the cathedral is home to a stunning collection of artworks, religious garments, and silverware.
After exploring the church, relax in the tranquil orange-tree-lined patio and check out the 'secret staircase' to nowhere.
Catedral de San Salvador: Plaza Encarnación, s/n, Jerez de la Frontera, Spain, Phone: +34956169059
10. View Ancient Relics from the Copper Ages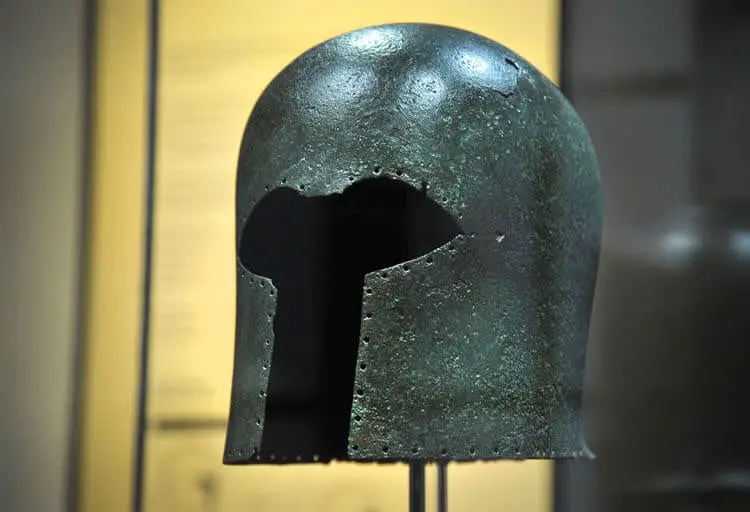 Soak up some history of the city and the surrounding area with a visit to the Museo Arqueológico.
Located in the Santiago quarter, the beautifully renovated museum houses fascinating historical relics ranging from Paleolithic to 20th-century times.
You'll find two cylindrical marble Copper Age idols from the 2nd or 3rd century BC and a 7th-century-BC Greek bronze helmet found in the Río Guadalete.
Entrance to the museum includes detailed audio guides.
Museo Arqueológico: Plaza del Mercado, Phone: + 34 956 14 95 60
11. Visit a 13th-Century Palace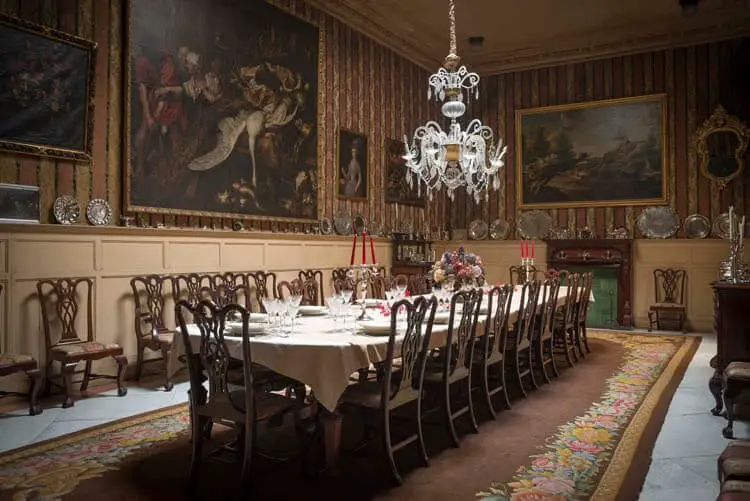 Get a glimpse into the life of Spanish aristocracy with a visit to the Palacio del Virrey Laserna.
The magnificent residential palace has stayed within the same family since the 13th century, and has been the residence of the Count of the Andes since the 18th century.
Explore the grand rooms which are filled with antiques, art and family heirlooms, with a guided tour of the mansion with the Count of the Andes himself!
This is certainly one of the most unique things to do in Jerez and should not be missed.
Palacio del Virrey Laserna: Conde de los Andes, 8
[booking_deals]
12. Watch a Grand Prix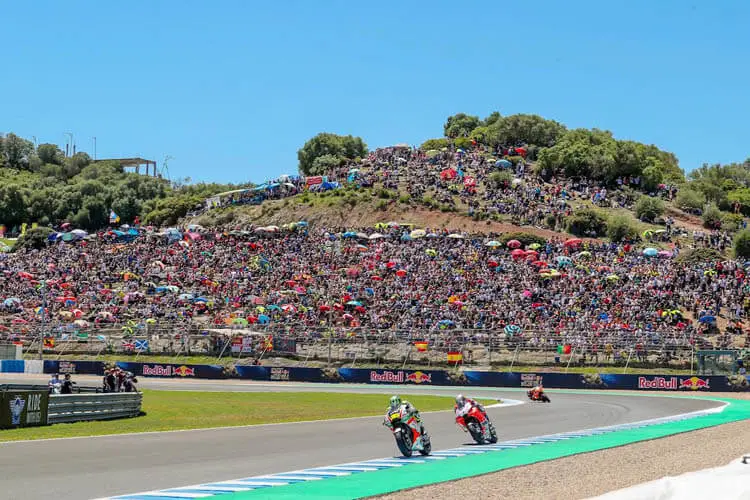 Speed-lovers and motorheads with delight in Circuito de Jerez which hosts a variety of car and motorcycle races throughout the year.
The four-km-long circuit is 10 km east of Jerez and is easily accessed via the A382.
The World Motorcycle Championship is celebrated here in May, which sees thousands of fans and adrenaline-junkies descend on the track to see some heart-stopping speed races.
13. Go Bird-watching for Pink Flamingos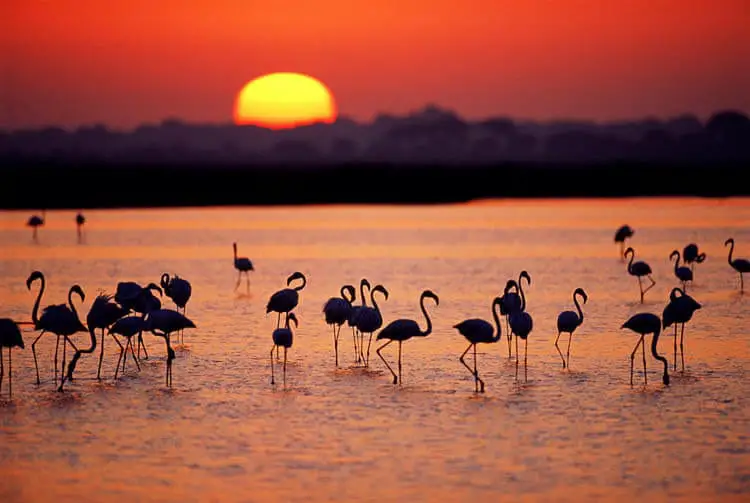 Located in the province of Huelva and Seville and an easy 40-minute drive from Jerez, the Doñana National Park is an ideal day trip from the city.
Doñana National Park is the most famous National Park of Spain and is home to lush marshlands which attract an array of migratory birds, waterfowl and wildlife.
August and September are great times to visit to see thousands of pink flamingos which flock to the park and create quite a spectacle!
Doñana National Park: Almonte, Huelva, Spain
14. Hang with the Locals at a Horse Fair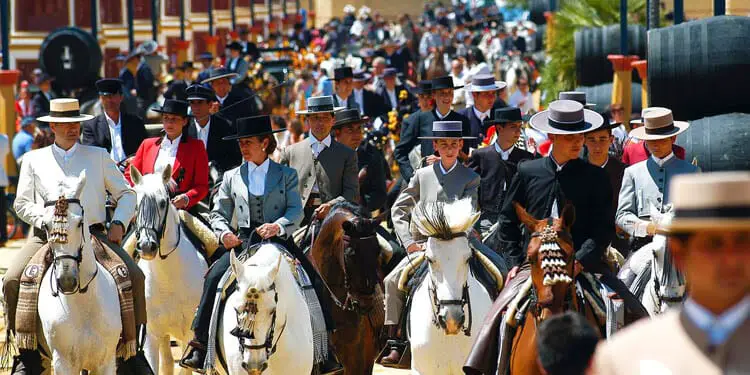 If you are looking for things to do in Jerez in May, the Feria del Caballo or Horse Fair is not to be missed!
One of the most enchanting "ferias" in Andalusia, the annual fair is held every May and features traditionally dressed riders parading their magnificent horses around the fairground.
Huge casetas (marquees) serve local food and wine, and there is a vibrant, friendly, and celebratory atmosphere. This is a great way to meet and party with the locals.
You can also catch a bullfight or two during the festival celebrations which last a week.
Feria del Caballo: Parque González Hontoria, Jerez de la Frontera
15. Dance the Flamenco at a Festival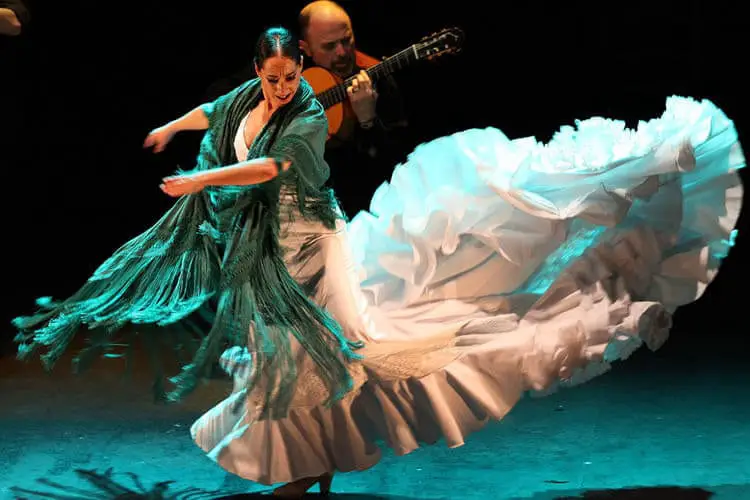 Head to Jerez in March to join in the celebration of flamenco dancing with the Jerez Flamenco Festival.
Billed as "flamenco and Spanish dance", the central theme of the Festival is dance, and the city is flooded with artists and dancers dressed in spectacular costumes, showcasing their skills.
Enjoy a mix of cantes (songs), bailes (dances) and guitarra (guitar) and join the locals as they dance the days and nights away.
16. Take a Walk back through the 12th-Century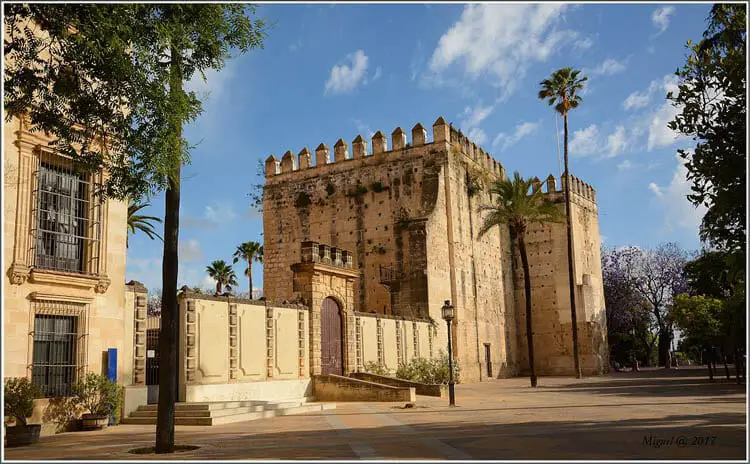 Surrounding the city is the elegant 12th-century fortress of the Alcázar.
It was built as the Moor's primary defense against Christian invaders, who eventually took the city in 1264.
As one of Andalucía's best-preserved Almohad-era relics, it's well worth exploring the Alcázar to learn more about the city's rather turbulent history.
Stroll through the peaceful Islamic-style gardens with geometric flower beds and tinkling fountains to get to the impressive octagonal tower, which is a classic example of Almohad defensive forts.
Other interesting sights include:
a 12th-century mosque-turned-chapel
Almohad Baños Árabes (Arabic Baths)
Alcázar: Calle Alameda Vieja, s/n, Jerez de la Frontera, Spain, Phone: +34 956149956