Montego Bay, Jamaica is your postcard perfect Caribbean island, set with white sandy beaches, a calm azure sea, and swaying palms.
Situated on the north coast, Montego Bay is the capital of the Saint James Parish.
It is a major cruise ship port that sees crowds of tourists who come to enjoy the beautiful beaches, the gin-clear water, and the variety of activities and attractions.
This seaside town is known fondly as 'Mo Bay' and has all the ingredients for a fun tropical vacation.
Montego Bay is also the perfect spot for a romantic holiday for two with plenty of
luxury hotels and resorts,
excellent restaurants,
a thriving nightlife,
and secluded beach coves for escaping from the crowds.
From beautiful sun-soaked beaches, championship golf courses, historic plantations and a vibrant, buzzing nightlife, the town has something for everyone.
So let's have a look at some of the best things to do in Montego Bay, Jamaica in 2023.
1. Relax on the Beach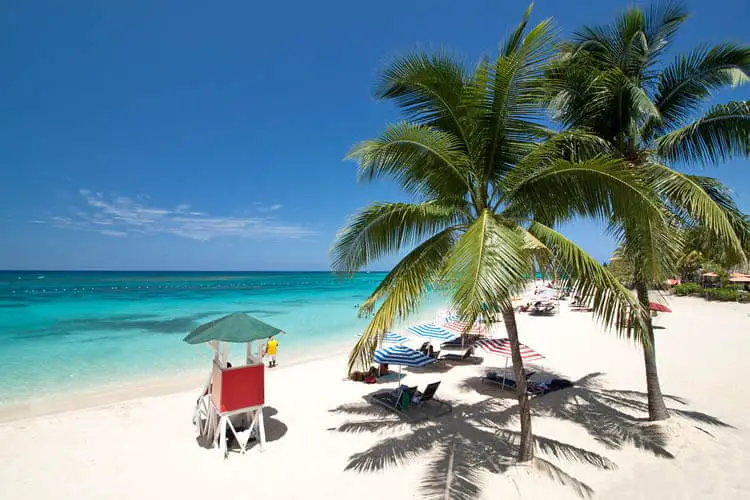 One of Montego Bay's most popular beaches for its soft white sand and crystal blue water, Doctor's Cave Beach is the perfect spot to spend the day soaking up some sun, swimming and relaxing.
Protected from currents and rough seas, the bay is perfect for children and inexperienced swimmers.
The waters are said to have healing powers which makes it a hot spot for tourists – and people-watching!
There is a small admission fee to get onto the beach, and there are chairs, umbrellas and snorkeling gear available for rent.
Doctor's Cave Beach: Gloucester Avenue, Montego Bay
2. Visit a Haunted Plantation Mansion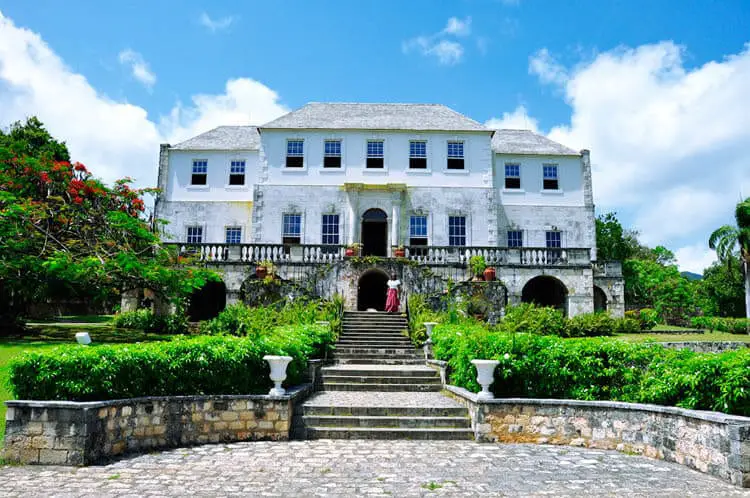 Rose Hall Great House is one of Jamaica's most historic plantation homes and a must-visit if you are interested in the history of the island.
Located about 20 minutes from Montego Bay, the beautifully restored plantation was built in 1770 and rests atop a hill overlooking the ocean.
Take a step back in time with a guided tour through the mansion which features exquisite period décor and furnishings and breathtaking views.
Legend has it that Annie Palmer, who was known as the White Witch of Rose Hall, still haunts the house and can be seen on spine-chilling candlelit night tours.
Rose Hall Great House: Rose Hall Hwy, Rose Hall Estate, Rose Hall, Montego Bay
[gyg search="Rose Hall Jamaica"]
3. Glow in the Luminous Lagoon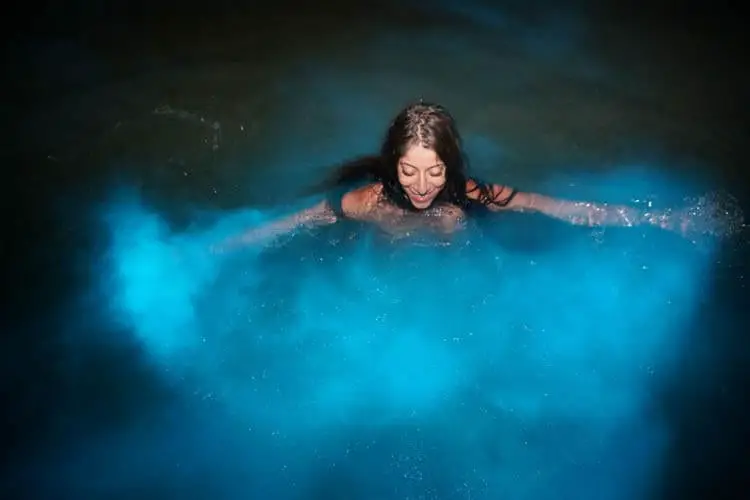 Head to the neighboring parish of Trelawny one night to see the bright blue glistening waters of the Luminous Lagoon.
Home to thousands of micro-organisms that are bio-luminescent, the phosphorescent lagoon gives off an ethereal blue glow when the water is disturbed by swimmers, boats, or the weather.
It's a spectacular sight and makes for a very romantic evening for two.
Glistening Waters Hotel & Marina, Falmouth, Trelawny, Jamaica, Phone: +1 (876) 954-3229
4. Drift Downstream on a Bamboo Raft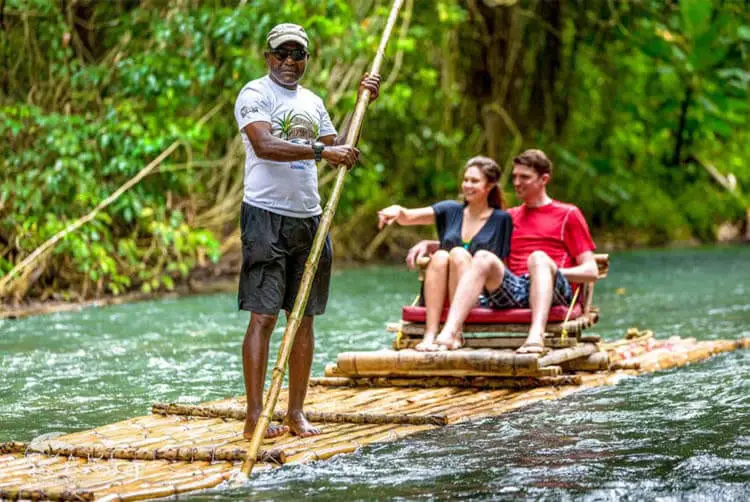 This is one of the most peaceful and romantic things to do in Montego Bay plus a great way to soak up the lush scenery of Jamaica's countryside.
Head out to the Martha Brae Rafting Village, which is located about 30 kilometers from Montego Bay, for a fantastic guided tour of the jungle-fringed Martha Brae River.
Eco-friendly bamboo rafts are poled by local guides who share their knowledge about the local fauna and flora and sing local reggae songs.
The Village has a couple of swimming pools, picnic grounds, a medicinal garden and a lounge area to enjoy after your rafting adventure.
Martha Brae Rafting Village: Martha Brae River | Falmouth, Montego Bay 19142, Jamaica, Phone: +1 876-952-0889
[gyg search="Martha Brae Rafting Jamaica"]
5. Take a 3-in-1 Day Trip to the Dunn's River Falls
Take a day trip and see 3 of Jamaica's top attractions in one day!
Climb 600 meters to the top of the wedding cake-shaped Dunn's River Falls on a guided walking trip,
Visit 9 Mile, Bob Marley's birthplace and final resting place,
Soak up the spectacular scenery on an optional Luminous Lagoon Cruise.
Enjoy a delicious lunch and do some shopping in Ocho Rios
before returning to Montego Bay.
[gyg search="dunns river montego"]
6. Go Horseback Riding on the Beach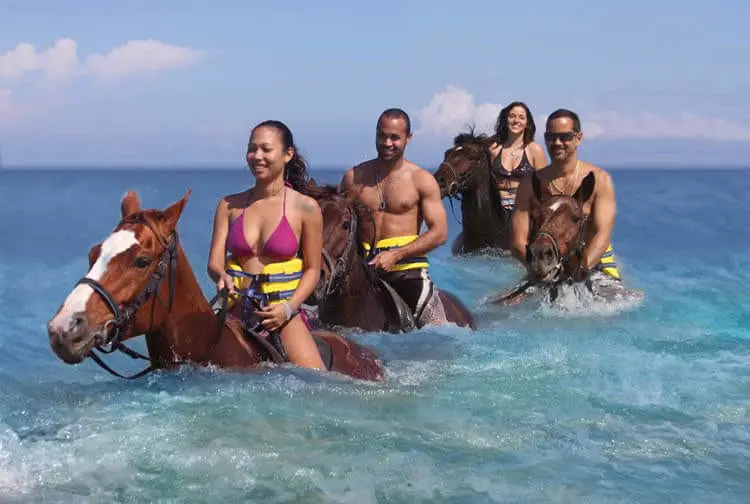 Take a romantic horseback ride along the beach and soak up the beautiful scenery.
Daily guided beach rides are offered at the Half Moon Equestrian Centre, which is located next to the Half Moon Resort and led by Trina DeLisser, one of Jamaica's most experienced horsewomen.
If beach riding and swimming on horseback isn't your thing, have a few private lessons in dressage, jumping or polo, which are also offered at the resort.
The guided horseback riding tours are only available twice a day, so it's best to schedule in advance.
Half Moon Equestrian Centre, Half Moon Resort, Montego Bay, Jamaica, Phone: +1(876) 953-2286
[gyg search="chukka horseback montego"]
7. Be 'Hip' on Gloucester Avenue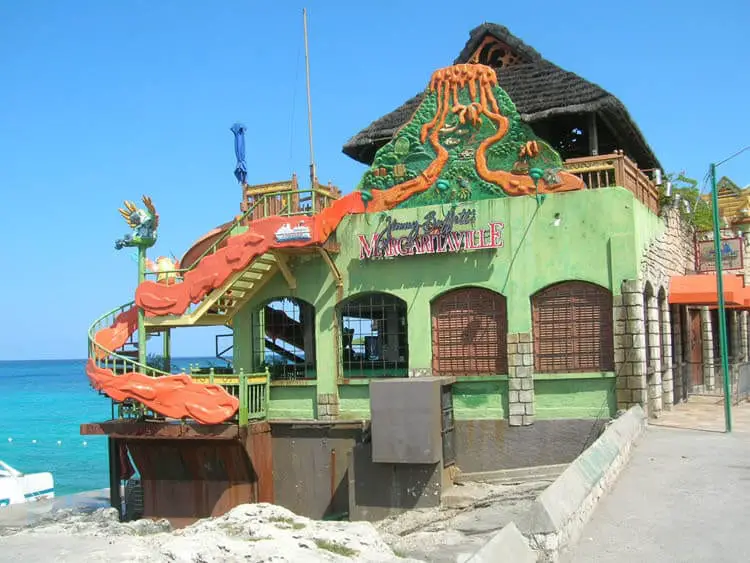 If you want a night on the town with bright lights and buzzing bars, Gloucester Avenue is the place to be.
Also known as the 'Hip Strip,' Gloucester Avenue is a famous street near Doctor's Cave Beach, lined with bustling restaurants, buzzing bars and cafés, funky art galleries, and lots of souvenir shops.
Stalls heave with colorful arrays of kitschy knickknacks and tourist tat and if you're planning on browsing, be prepared to deal with rather persistent vendors.
Gloucester Avenue, Montego Bay
[booking_deals]
8. Swim with Coral Fish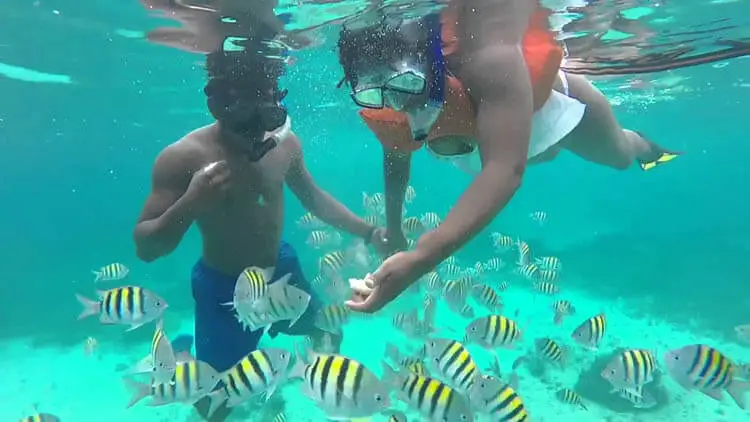 Home to a myriad of brightly colored fish and coral species, the Montego Bay Marine Park is a treat for divers and snorkelers.
There are several dive schools in Montego Bay that offers dive lessons, courses, and guided day and night dive trips for all levels of diver.
Dive for Fun at the Aqua Sol Theme Park offers a wide variety of fun watersports including:
snorkeling trips
scuba diving trips,
fishing trips
sightseeing boats
dolphin cruises
Aqua Sol Theme Park, Gloucester Avenue, Montego Bay, Jamaica, Phone: 876-417-3565
9. Fly Through the Forest on a Zipline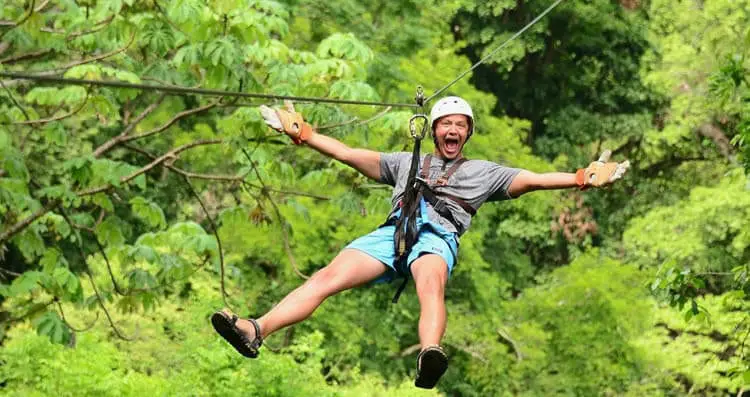 Fly through the dense canopies of some of the island's most tropical forests and get a bird's-eye view of beautiful indigenous flora and fauna on the longest zip-line course in the Caribbean.
After a guided 6×6 off-road safari tour through mountainous forests and lush plantations, experienced staff will guide you on an unforgettable 1,600-foot-long ride through the tree canopy on the known as Big Timba – the longest single zip line in the Caribbean.
Jamaica Zipline Adventure Tours, Long Hill Road, Montego Bay, Phone: +1(876) 438-4994
[gyg search="Montego Bay zipline"]
10. Visit a Coffee Plantation

Nestled in the foothills of the Catadupa Mountains, Croydon in the Mountains is a magnificent 132-acre working plantation with spectacular views of the surrounding countryside that produces coffee and exotic fruits.
You can explore the plantation on a guided tour and learn more about the plantation's rich history, which was also the birthplace of one of Jamaica's national heroes, Samuel Sharpe, and the secrets of cultivating and processing coffee.
After your tour, enjoy a delicious barbecue lunch and a steaming mug of Jamaica Blue Mountain coffee.
Croydon in the Mountains: Catadupa, Montego Bay, Jamaica, Phone: 876-979-8267
11. Feed Hummingbirds at a Bird Sanctuary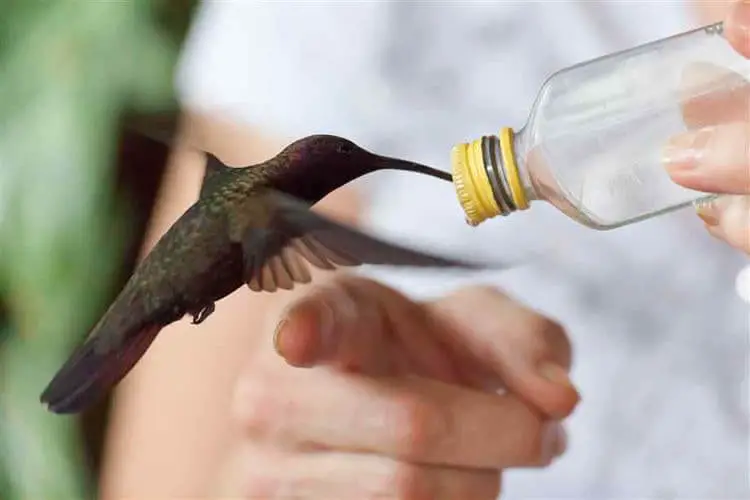 Located about half-an-hour drive away from downtown Montego Bay, the Rocklands Bird Sanctuary offers a unique experience where you can hand-feed exotic and endemic species of birds.
Established by environmentalist Lisa Salmon in 1954, the Rocklands Bird Feeding Station attracts and feeds over 200 species of birds, including Jamaica's national bird, the regal long-tailed Doctor Bird.
On arrival, you will be given a bottle of nectar to feed tiny hummingbirds that will flock to outstretched arms – an unforgettable experience!
Rocklands Bird Sanctuary: Rocklands Road, Anchovy, Phone: 876-952-2009
[gyg search="Montego Rocklands Bird Sanctuary"]
12. Stroll Sam Sharpe Square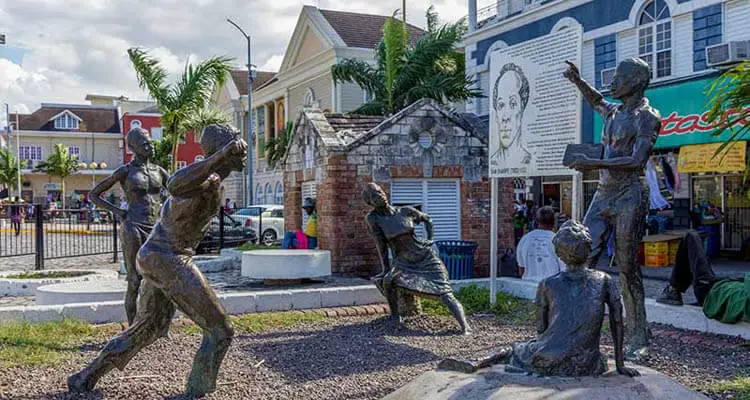 Sam Sharpe Square is one of Montego Bay's main features and is an integral part of Jamaican history.
The square commemorates the anti-slavery activist and Jamaican National hero, Sam Sharpe, who advocated passive resistance to force the planters to comply with emancipation.
Although the square is packed with street vendors and traffic, it's a must-see for visitors as a vital part of the country's history.
Sam Sharpe Square: Montego Bay, Jamaica
13. Relax in a Botanical Garden
Tucked into a hillside high in the mountains with spectacular views over Montego Bay, Ahhh… Ras Natango Gallery and Garden is an eco-tourism gem and well worth a visit to escape the crowds of Montego Bay.
The tropical retreat features a beautiful botanical garden filled with:
bromeliads,
bougainvillea,
orchids,
ginger and exotic fruit trees, and
an outdoor gallery
with local artworks by self-taught and formally-trained artists – Ras Natango, Tamika and Ayale.
Entrance to the retreat includes a free shuttle from Montego Bay, and there is a range of unique, handmade artwork and souvenirs to take home.
Ahhh…Natango Gallery and Garden: 1 Ras Natango Way, Camrose District
[gyg search="Ras Natango Gallery"]
14. Step back in time at Fort Montego
Get a feel for Jamaica's culture and history with a visit to Fort Montego.
Stroll around the remnants of the fort which was built in the 18th century to protect Montego Bay from the French, the Spanish and plundering pirates.
There are three cannons at the fort which are famed for having only been fired twice in their entire existence.
Close to downtown Montego, Fort Montego is a great place to visit if you need a break from the beach.
15. Explore a 1780's Georgian Mansion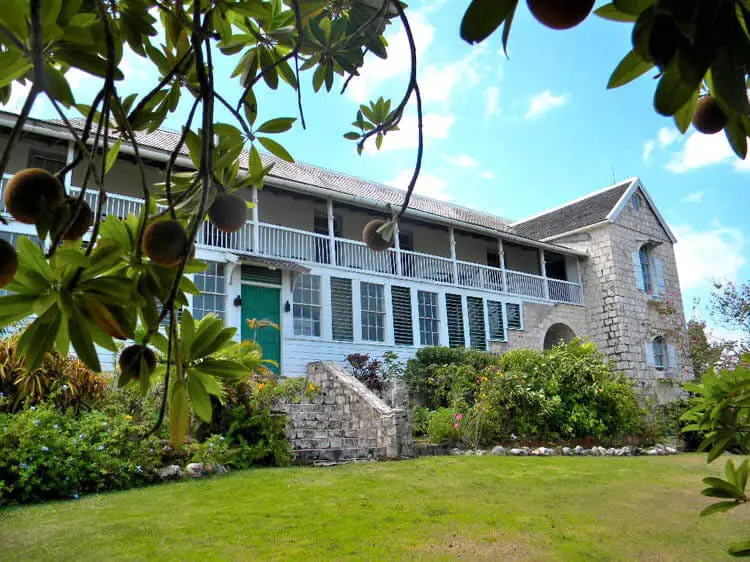 Nestled in the hills above Montego Bay, Greenwood Great House is famous for being the family home of English poet Elizabeth Barrett Browning.
Built in the 1780s, the elegant Georgian mansion is filled with beautiful antiques, period furniture and rare musical instruments dating back to the 1600s.
A visit to the Greenwood Great House promises a lovely afternoon of exploring with panoramic vistas of the surrounding countryside.
Greenwood Great House: 435 Belgrade Avenue, Montego Bay, Jamaica, Phone: 876-953-1077
[gyg search="greenwood great house montego"]
16. Play Golf on one of the Caribbean's Best Courses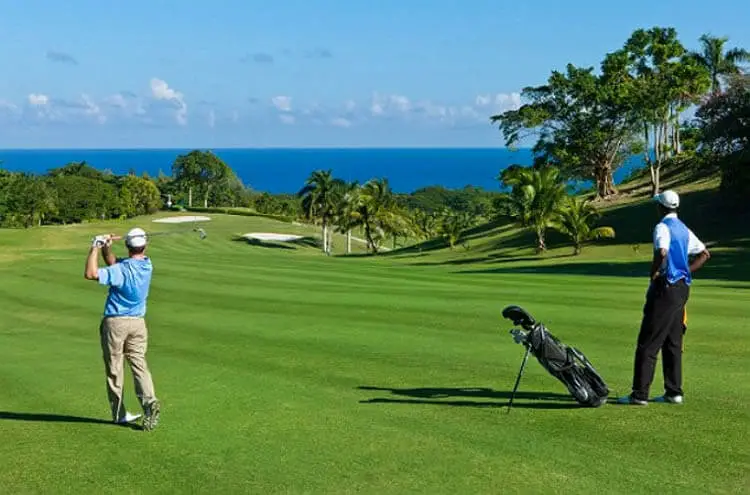 Treat yourself to a round of golf at the Tryall Golf Club, one of the Caribbean's most beautiful and exclusive golf courses.
Winding down the hillside to the coastline, the course features pristine greens and fairways, and you'll be looked after by attentive and friendly caddies.
The private club promises an escape from the crowds, and all levels of player can enjoy a challenging game of golf on a course that has hosted the likes of Ernie Els and Nick Faldo.
Tryall Golf Club, Sandy Bay, Montego Bay, Jamaica, Phone: +1 (876) 956-5660
BONUS: Top 8 Nightlife Spots in Montego Bay
When the sun goes down, Montego Bay comes alive with buzzing beach bars, chic cafés, and trendy nightclubs, all promising a sexy and sassy night out on the town.
Here are some of the top nightlife spots in Montego Bay to hit for an evening to remember.
Pier 1
Usain Bolt's Tracks and Records
The Jungle
Runaway Bay
Jimmy Buffet's Margaritaville Sports Bar & Grill
Club Ville
Twisted Kilt
Collette's Bar
Pier 1
Pier 1 is the hottest spot in town to dance the night away in Montego Bay on Friday night.
The seafood restaurant by day turns into a thumping dance hall by night with specialty drinks, resident DJs, and breathtaking views over the bay.
Usain Bolt's Tracks and Records
Owned by legendary sprinter Usain Bolt, this sports and music concept mixes old-school Jamaican culture with a stunning audio-visual experience featuring hi-tech booth seating, VIP areas, a mezzanine area, and 45 flat-screen televisions showing live sporting events.
The Jungle
Soak up some reggae with the locals at The Jungle.
Drawing locals and tourists alike, the Jamaican dance hall has several bars to order drinks, multiple dance floors and bumping Reggaeton beats which will keep you up until dawn.
Runaway Bay
Boasting a giant screen and six flat panel screen televisions, Runaway Bay is one of the best places in Jamaica to watch the game.
There are casino-style game boxes, two pool tables, nightly entertainment, darts, and a swimming pool with sweeping views.
Jimmy Buffet's Margaritaville Sports Bar & Grill
Epitomizing beach life with bikini contests, a 110-foot waterslide, frosty tropical drinks, and live music.
Club Ville
Hailed as one of the hottest nightclubs in Western Jamaica, Club Ville offers sexy house music from in-house DJs and themed nights like 'Glow' and 'Bare as you Dare'.
Twisted Kilt
Set in the heart of the tourist area of Montego Bay, the Twisted Kilt is the obligatory classic Irish pub found in every tourist town.
Serving Guinness is on tap and fish and chips, the bar is always buzzing with people, and the beach is a few steps away.
Collette's Bar
Boasting an authentic "one love" Jamaican vibe, this cozy bar is renowned for its cheap, cold, and strong drinks, friendly and welcoming ambiance and laid-back reggae tunes.